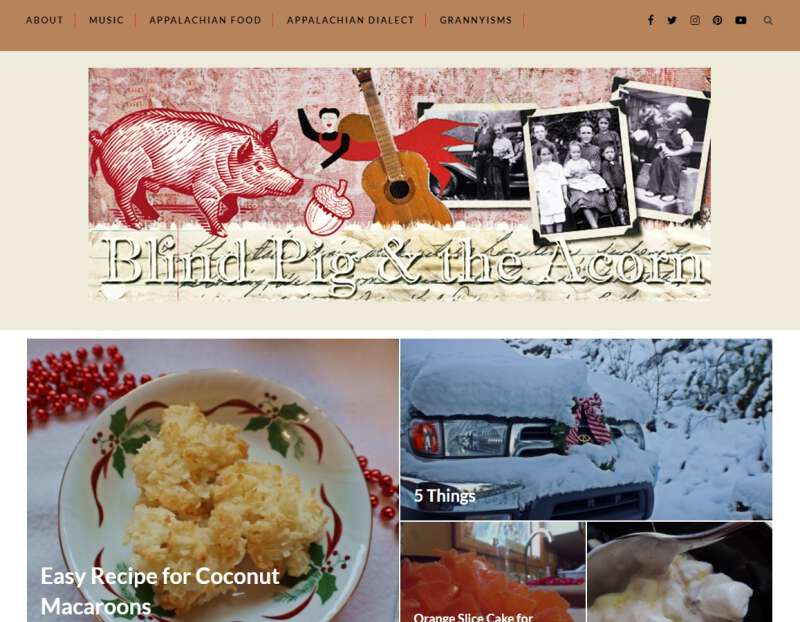 The blog move I told you about is coming right along. You can even have a sneak peek by looking at the photo above. All though I'm pleased with the progress there are still some things I'm worried about and things that need to be sorted out.
One of the issues is the tons of photos I've shared over they years. While the move placed them right where they should be within each post, during the process Typepad changed the names of all the photos. For example I would have named the photo in a cornbread post something like 'how to make cornbread' or 'old time cornbread'. Typepad changed the cornbread photos to something like 6a00e54ffe2ad3883301b8d2b922bf970c-800wi.jpg. The photo name change matters because it makes it tough for me to search for an old photo to use in a new post, but more than that it matters because Google looks at photo names to see what the post is actually about-in other words having the photo named what it actually is helps folks who search the internet for cornbread find the Blind Pig and The Acorn.
Renaming the photos isn't difficult, but it is very time consuming so that is something that I'll be working on for a good while. While most of you don't go looking through the old archives very often, you may still notice the issue with the photos in other places on the new site. WordPress (the new platform) has a way of showing you old posts you might like, but until I change the photo names and set them as featured images you'll only see the text to older posts. Once I'm finished you'll see a photo to go along with the archived post text.
The main thing I'm worried about it changing the blindpigandtheacorn.com address over to the new site. It can take anywhere from twelve hours to a day for the address to point to the new site. Think of it like you moved houses but took your old mailing address with you. It would take the post office a while to figure out your old address was now at your new house. With time the address will sort itself out, the part I'm worried about is whether or not Feedburner will still send out a daily email letting you know I've published a new post. In theory that should work itself out as well, but if it doesn't you may have to resubscribe to the blog to start things over.
Most of you know how to come to the blog through a previous email or from googling Blind Pig and The Acorn or by simply typing in blindpigandtheacorn.com, but if you're unsure about how to find me make sure you save a copy of this post so you'll remember to google or type in blindpigandtheacorn.com.
If you don't receive the daily email wait at least a few days before resubscribing to the blog to see if Feedburner picks back up. In the case it doesn't work out at all I'll delete the feed and start over-I just hope that doesn't happen so please keep your fingers crossed for me!
I'll be sure to let you know the day the switch happens, lets just hope you can see the post! Remember you can always reach me at [email protected] if you have any problems with the old blog or the new blog. In fact, if you don't have my email address in your contacts you might want to add it or at least jot it down somewhere in case you need help finding my new site.
Tipper