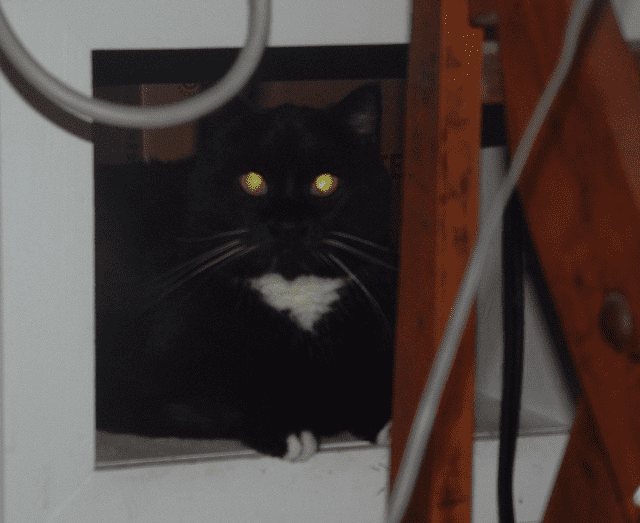 Cats have long been associated with spooky folklore. According to the Frank C. Brown Collection of NC Folklore :
seeing a black cat is bad luck (Back in the day when I was a teenager-riding the roads with my best friend, every time we saw a black cat she would lick her finger and make a X mark on the windshield to ward off bad luck)
if a cat follows you home-it brings bad luck with it
if a black cat enters the house through the front door it brings good luck
if a black cat looks through the window-bad luck will soon befall the house
if a black cat licks its fur the wrong way trouble will come to the entire family (how do you know if its lick is wrong?)
it is good luck to pull a black cats tail
if you kill a cat-its soul will come back to haunt you
I've also heard:
cats can steal a baby's breath
cats are supposed to be familiars for witches
cats will gather around a house where a body is lying in state
to cure a sty rub the tail of a black cat across your eye
If you have any cat folklore-hope you'll leave me a comment!
Tipper
Appalachia Through My Eyes – A series of photographs from my life in Southern Appalachia.