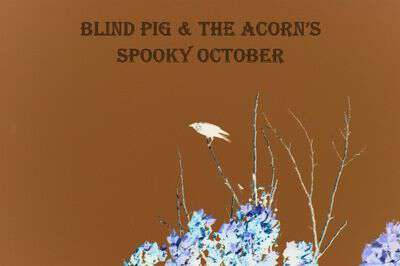 Today's Spooky October post is a story Pap used to tell me when I was little. It's a true story. One time he took me down the road and up the little holler his family used to live in and showed me where it happened.
————————-
Afraid In The Moonlight
When Pap was about 9 years old (that's him in the overalls), his family lived on the road just before the one we live on now. In those days, the road wasn't paved, actually it wasn't even graveled. Just a wagon/sled trail meandering through the countryside to the few houses that belonged to the area.
The house they lived in set off from the road about a 100 yards or so with a footpath leading from the road to the yard. Typical of most house sites there were various trails leading off in different directions depending on where you needed to go.
Pap was the oldest child in his family and by age 9 he had already found the need to sneak off to his own special place. In other words Pap had a hideout.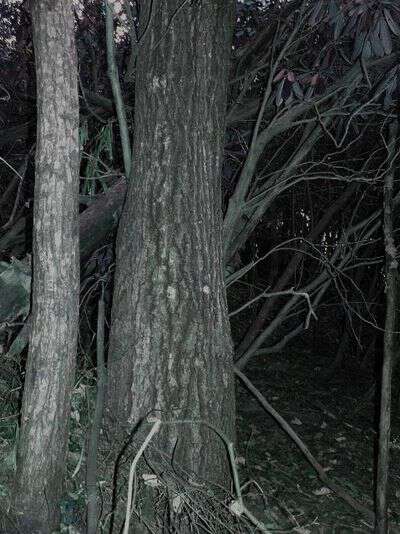 Pap built himself a lean-to up on the ridge that ran behind their house. Any chance Pap got he headed off to his hideout to build a fire, sit by himself, and if he was lucky cook a potato in the coals.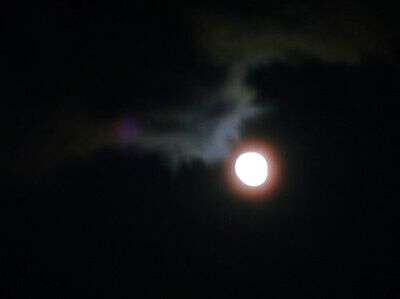 One fall moonlit night, Pap slipped off after supper. He didn't tell anyone where he was going, he just snuck out and headed up the ridge to his lean-to. Since no one in the area had electricity in those days Pap was used to being in the dark and wasn't scared to be out in it alone.
As Pap started up the dark trail, he was thinking of his lean-to and he was mighty pleased with himself for managing to sneak off alone.
The wind begin to blow as Pap made his way up the steepest portion of the trail. Just before a cloud blew across the moon, Pap saw a tall dark figure walking quickly down the other side of the fence line. The person wore a wide hat and a long dark flowing coat. The shadowy figure didn't see Pap, but it scared the beejeebies out of him.
Pap made a hasty retreat back home to the light of the oil lamp and the safety of his mother and father. He never told anyone what he'd seen, he just sneaked back in as quietly as he had snuck out.
After the fear subsided, Pap realized the dark figure was probably someone he knew. Once Pap begin to think about who the figure might have been he soon came to the conclusion that it was probably a young man with the last name of Frankum, who was often seen wandering the countryside.
Frankum was kind of quare (strange) and went about wearing a big floppy hat and a long coat. He was in his late teens and would often show up at Pap's house close to supper time, knowing he'd be offered something to eat.
WWII hadn't been over long and most people were still suffering from the war and just hard times in general. Pap said it frustrated his father when Frankum would show up before supper because there was barely enough for them to eat. But like most mountain folks, Pap's parents shared what they had even though it was very little. Frankum seemed to take advantage of their generosity as he would often invite himself to spend the night, sleeping in the floor till it was time for breakfast.
Tipper