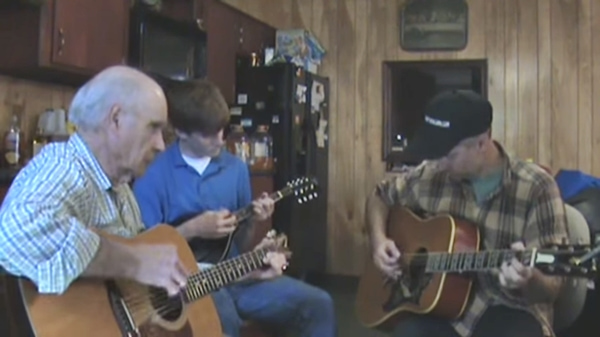 Every once in a while I get one of the songs Pap and Paul used to do on my mind and begin to wonder if I shared the song here on the Blind Pig and The Acorn.
The song I'm sharing today filtered into my mind for some reason last week. A quick look in my archives showed I'd never shared it with you.
We filmed the song way back in 2010 and uploaded it to our YouTube channel.
I probably never used the song as one of my Pickin' and Grinnin' in the Kitchen Spots back then because I didn't really care for the song. I can't really tell you why since I love it today.
Pap and Paul learned the song from a trio album Jim and Jesse did with Charlie Louvin. Pap told Paul about the album but Paul couldn't find it anywhere. He finally purchased it from Charlie himself when he went to visit with him.
I googled around a little to find out who wrote the song, but never came up with nothing. "Too Bad She Don't Love Me" is one of those songs that not many people do—so a google of the song will bring up Pap and Paul's video, which is sort of cool if you're not looking for information about the song itself.
I hope you enjoyed the video! If you'd like to purchase some of Pap and Paul's music check out the cds below: "Lamp Lighting Time," and "Shepherd of my Soul."
Tipper
Subscribe for FREE and get a daily dose of Appalachia in your inbox