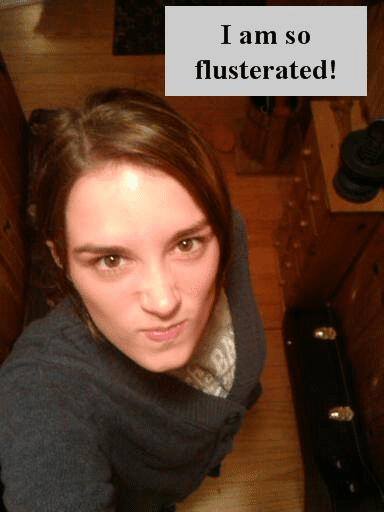 A few weeks ago Don Casada sent me the email below:
"I was reading through Volume XV of North Carolina Troops and ran across excerpts from letters written by a Sergeant Solomon F. Cook of the 62nd Regiment to his wife, Martha Ann. There were two passages (from two different letters) that caught my eye which might be candidates for your Appalachian word game:
"When I got to camp, I found something over half the company was down with the measles but most of them is on the mend."

"I can inform you that we are somewhat flusterated here now."
While "down with" and "on the mend" are phrases I'm sure you've used, they're not as commonly heard now – especially "on the mend." I've never heard the word "flusterated" – but that is a mountain special, don't you think – a combination of flustered and frustrated?"
—————
I hear down with and on the mend fairly often in my area of Appalachia. I also hear flusterated occasionally. There's a sweet girl I see at work that happens to be a real talker. She often stops by my desk to tell me what's going on in her life and she almost always uses the word flusterated as she tells me her troubles. I would guess she's about 23 years old.
I agree with Don the word flusterated is indeed a mountain special. How about you-have you ever heard the word used?
Tipper