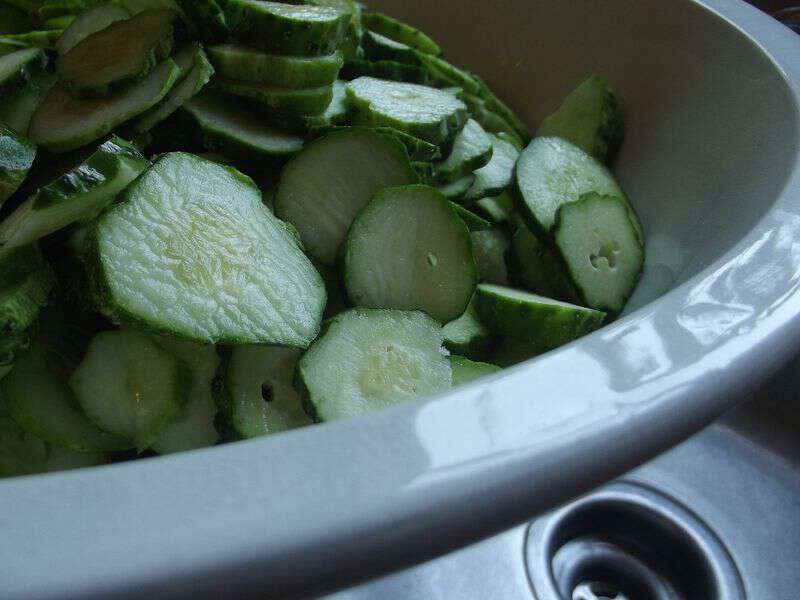 Pickling's More'n Cucumbers – Murphy (Mountain Cooking by John Parris)
"To many a mountain woman who grew up at a time when the kitchen stove occupied most of her 16-hour-long day, pickling is a heap sight more than just preparing cucumbers.
"It's most every thing," said Mrs. Tennie Priscilla Cloer. "It's meats and fruits and vegetables."
"I came along at a time you had to plan ahead for the long, cold winter months when the food came mainly from the cellar," she recalled. "You pickled and preserved all sorts of things."
"We pickled beets and beans and corn, watermelon rind and tomatoes and kraut, cherries and apples and peaches," she said…
"Pickling's a lot different now from what it was back when I was coming on. Back then we didn't have glass jars. We did our pickling in two-gallon and three-gallon stone jars and put beeswax paper over them as a cover. "I was 18 years old before I ever saw a glass jar. The first ones were half gallon jars and very thin. Later they got out a green glass jar and it was better, didn't break so easily."
"As a child, I remember my mother used 30-gallon cider barrels to pickle her beans and kraut and corn in. She had one barrel full of beans, one full of kraut, and one full of corn. It was enough to last the family over the winter."
——————
So far, I've only made one run of pickles this summer, but I'm hoping to make more. Here are some of my favorite pickling recipes.
Tipper