Today's guest post was written by B. Ruth.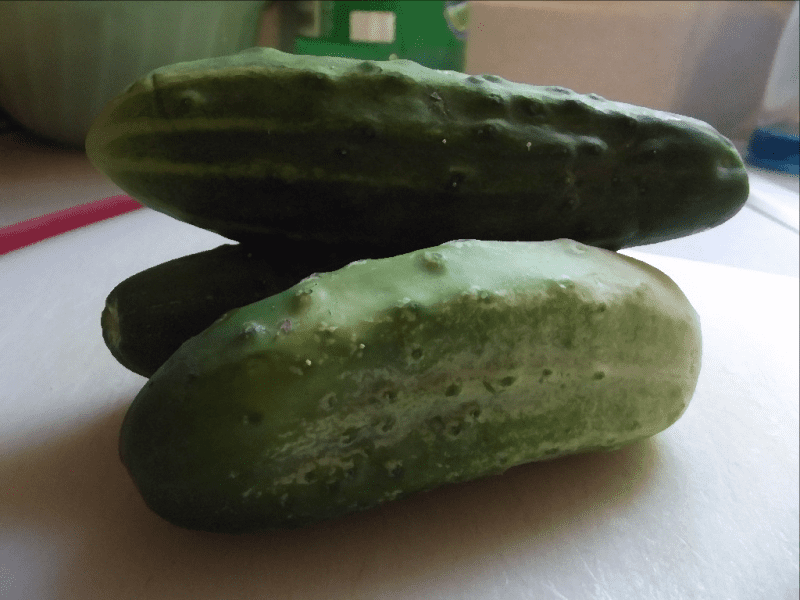 Did you know you should never peel a cucumber from the blossom end…It will make it bitter. Well, sometimes they are bitter due to hot weather..but I dare not chance it anyhow..here is a Red Wine Vinegar instant pickle recipe…I got this from my Mother, and we have eaten them this way for years.
RED WINE VINEGAR INSTANT PICKLES
Small to medium cucumbers…washed, do not peel..
Pint jar..or any container
Red Wine Vinegar
Salt to taste
Ice and touch of water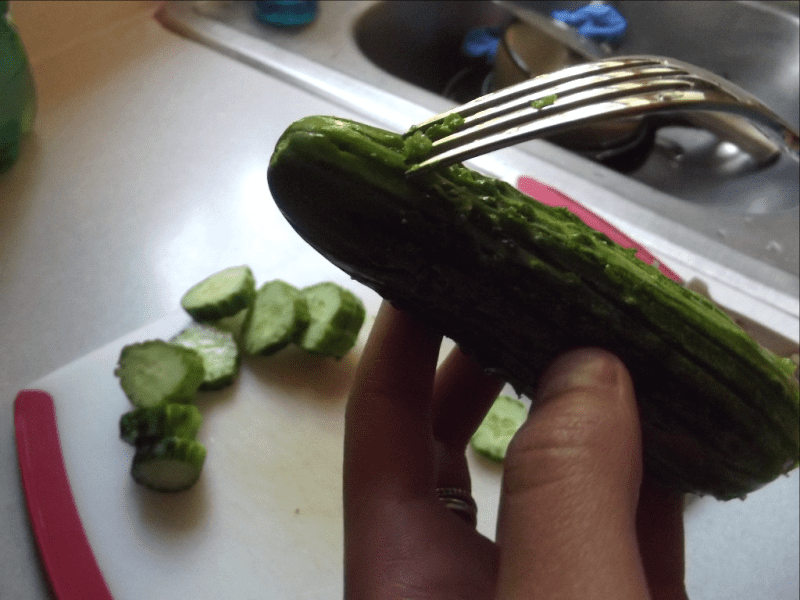 Take a good sharp fork…hold cucumber well, and pull fork down cucumber from the stem end to the bloom end…Do this all the way around cucumber, pulling bits of green, out as you go…I usually wipe mine off with paper towel.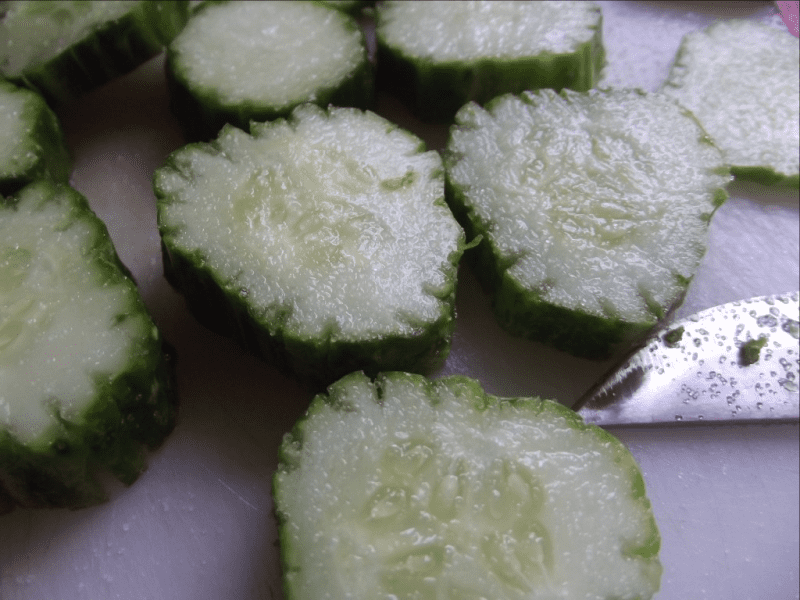 Turn on side and slice 1/8 to ¼ inch thick from stem end down to blossom end…Place cucumber slices in ice water as you slice them. So they stay good and crisp.
Make a mixture of Red Wine vinegar and water to taste, I use it full strength, most of the time. Salt will pull out the liquid and water them down some…Drain slices, salt them and drop in Red Wine vinegar mixture.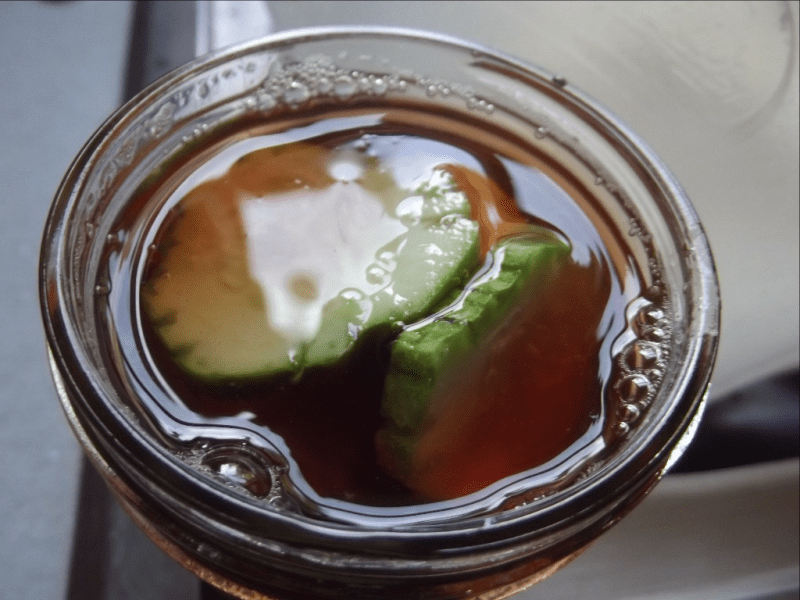 Give them a shake, and let sit in pint jar in refrigerator a while to chill longer…or eat right them right away. I usually add cucumber slices along for a day or two until the vinegar starts disappearing. LOL
Makes pretty wagon wheel-like notched slices. We eat them with sandwiches, potato salad, any good summer cookout works with these instant pickles…Yummm. I think I'll make a jar to go with my butter beans and cornbread tonight…hope you like these…
——————–
As you can see from the photos-me and Chatter made a small jar of B. Ruth's Red Wine Vinegar Instant Pickles. The Deer Hunter loved them! He loves anything that has what he calls a whang to it. I liked them too-but I might water down the red vinegar next time I make them. They would for sure be good on a sandwich or straight out of the jar if you needed a little whang.
Tipper