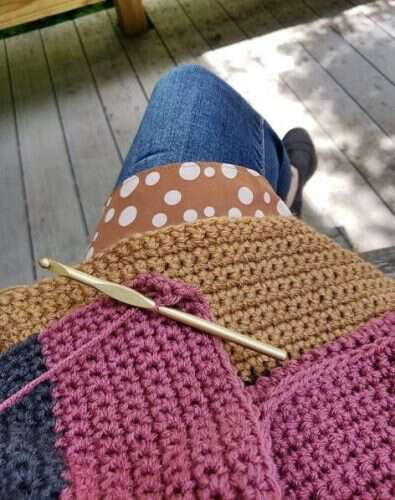 Chatter and her crotchet 
1. Christmas will be here before you know it. Chatter has been crocheting presents as fast as her little fingers will go.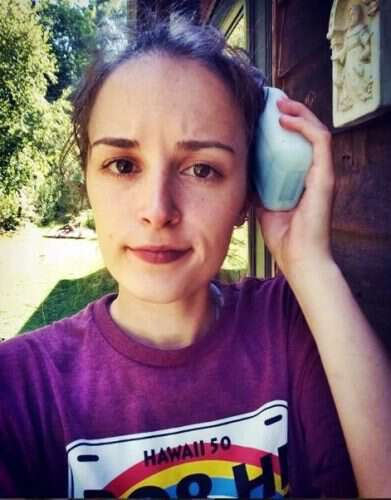 Chitter with a painful bee sting
2. Chitter has done a lot of outside work this summer. She and her sister help several folks in Brasstown with their landscaping needs and she's tried to spruce up our place by cutting back bushes and small trees that have about took over near the edge of the yard. Along with bruises, cuts, and bites she's suffered a few bee stings. One was a hornet to the side of the head. By far the worst thing she experienced was grabbing a pile of leaves and sticks which had a copperhead hiding in them. Once she'd flung the snake as far as she could she quit work for that day. Can't say I blame her.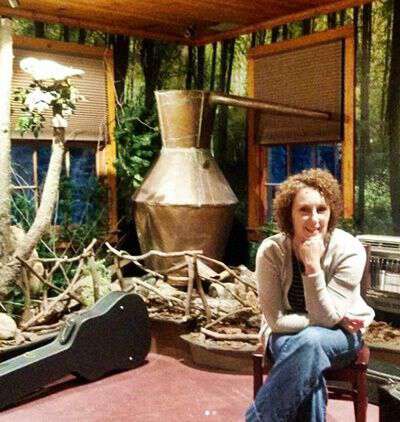 Tipper – Photo by Teresa Atkinson
3. All of us fully understand the gift of performing together as a family. The camaraderie is there whether we're playing at home or on a stage somewhere. We've made so many great memories traveling around to play for various events. Often Chatter will tell us on the car ride home how special she thinks it is that we get to do this together. Even though we always enjoy ourselves, not all shows go as planned. Sometimes we don't perform as well as we should. Sometimes the venue isn't what we were led to believe it was and we just have to make do. Sometimes the crowd is enthusiastic and encouraging and sometimes we wonder why they came to hear us because they seem so uninterested. A recent performance was a perfect example of things not going as planned. On the second song of the night the bridge on Chitter's fiddle warped. It sounded like a gun went off. There was no fixing it and she didn't have an extra one with her. We had to finish the rest of the concert with no fiddle. We know enough songs that Chitter doesn't play that we were able to fill the void, but just as we were getting settled after the fiddle incident we realized we had a very drunk lady in the audience. She was a mess! She cleared out the entire row of people where she was sitting before the show was over. A situation like that is always awkward. You hate to cause a scene or embarrass the person even though they seem to be embarrassing themselves. After the show the folks at the venue called her by name and told her she better get on home right now so I guess they were used to her antics. The venue was a family affair (even though there is a giant still in the photo behind me) with only soft-drinks and water available for purchase. On the long car ride home we discussed every thing that happened in great detail. After we hashed it all out once or twice, we agreed it was a night we'd always remember full of good friends driving from far away to see us, broken bridges, and a drunk lady in a dress. And we agreed we wouldn't have wanted to experience it with anyone else but each other 🙂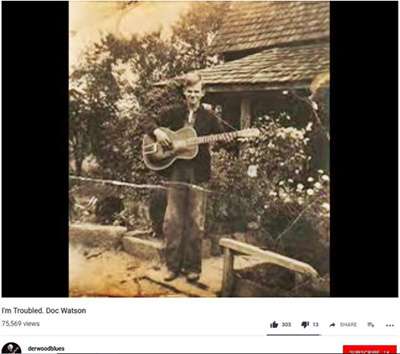 4. Recently I was reminded of an old Doc Watson song "I'm Troubled." I've been listening to it pretty much ever since. I love the simplicity of this version. The guitar runs remind me of home and who wouldn't love the harmonica. I'm not sure who wrote the song, but it's got the kind of lyrics I like. Pap and Granny both say Georgie instead of Georgia so I especially like that part. Going to build me a cabin on the mountain so high where the wild birds and turtle doves can hear my sad cry is my favorite line.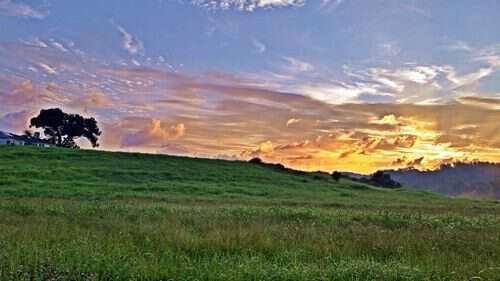 View from the Folk School
5. My daily view has changed recently. I left the college about four weeks ago for a position at John C. Campbell Folk School. My paternal grandmother, Marie Wilson, who I called Mamaw, also worked at the folk school in a variety of positions. In those days, the folk school finished all the Brasstown Carvers' handiwork on site. One of the positions Mamaw held was in the finishing room. Today the area has been turned into offices and I'm in one of them. Almost every morning as I walk into the building I think of her and wonder what she'd think about me working where she did so many years ago. I feel certain she'd be pleased that I chose to stay in Brasstown where I could be close to my home and to those who walked before me.
Tipper
Subscribe for FREE and get a daily dose of Appalachia in your inbox