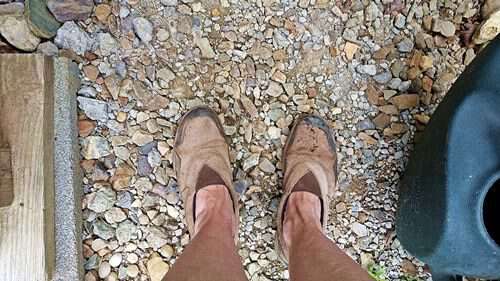 The other day I was outside working when I forgot something in the backyard. On my way to get it, one of the girls yelled for me to come tell her bye and I ended up right at the backdoor of the house. Even though I was ready to go in, I walked all the way around the house to go in on the front porch so I could take my dirty work shoes off.
As I walked around the house I got tickled at myself. I thought "Crazy you could have just slipped your shoes off on the deck and carried them through the house to the porch instead of making another trek around." By that time I was already going up the steps to the porch.
My thoughts made me think of one of Granny's golden rules of folklore. Never leave a place by a different door than the one you came in by or you'll have bad luck. Granny's not the only one in my part of Appalachia who goes by that old piece of folklore. I've even heard it said in a board room meeting on a college campus.
Tipper
Subscribe for FREE and get a daily dose of Appalachia in your inbox