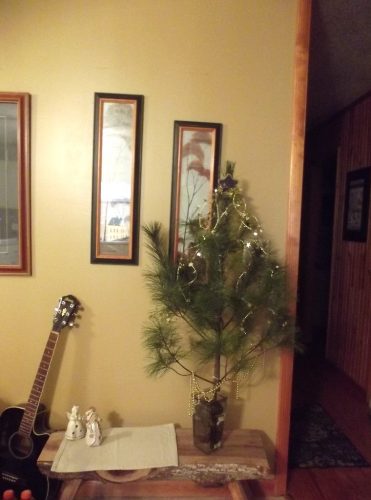 (The tree Chitter and The Deer Hunter found on the bank after dark the other night)
Never in my life have I ever been accused of being slow, but I have heard the expression 'slow as Christmas' my whole life and I've been blessed with a daughter who fits the description perfectly.
I go at things like fighting fire doesn't matter what it is I try to do it as quickly and as thoroughly as possible, but sometimes I choose quickly over thoroughly just so I can know the task is completed. I like crossing things off my list.
One of the girls is like me-if she's doing something she wants it done-like now. The other is the total opposite and says "What's the point of rushing? Take it easy, it'll all be alright in the end." She isn't lazy in any shape or form she just does things her way at her own speed. She doesn't have a high gear like her mamma.
So are you slow as Christmas or are you like me and live with someone who is…someone that you'd like to light a fire under sometimes?
Tipper
Appalachia Through My Eyes – A series of photographs from my life in Southern Appalachia.