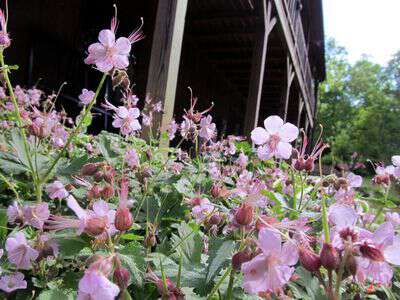 This time of the year I find myself walking around the yard as often as I can. I'll go out the back door, head in one direction or the other, and walk in a loop until I return to where I started. Each area has something to see and things seemingly change in the space of a day. I make a mental list of things I need to do as I walk along.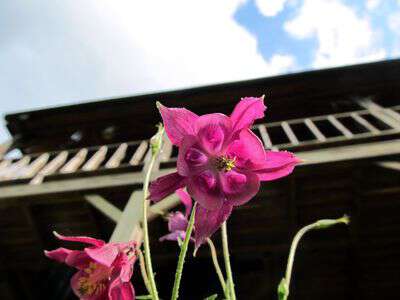 The columbines are almost done blooming-I have several colors ranging from pale pink to dark purple. Each year's growth cycle sends seeds flying to new places and I'm always surprised by columbines that end up in new and unusual places.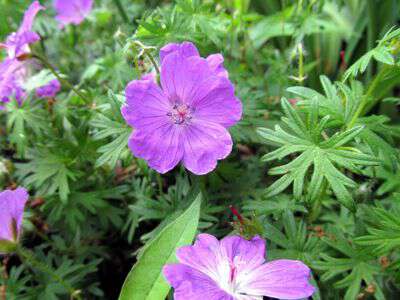 My purple geraniums' pretty faces are smiling up at me. I know if I cut them back they'll bloom again before summer is over.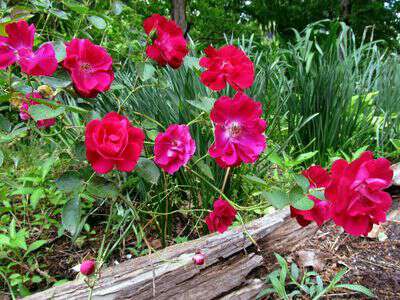 Uncle Woodrow's rose is spilling out into the onions-and wow I need to weed that bed! I thought I just did that?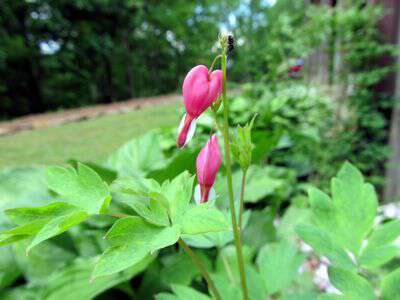 Usually I have a bleeding heart bush-this year I have one stem with 2 hearts…what's up with that?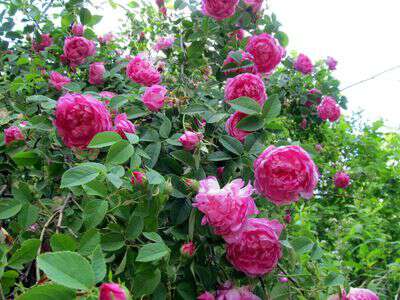 Granny Gazzie's pink rose is in full bloom and in full smell..if only you could smell it too. It's an old fashioned variety that only blooms once a year-but the blooms are spectacular and the smell filters over the entire yard.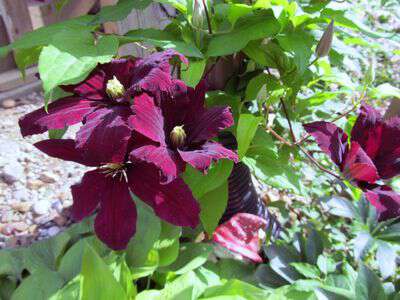 The clematis start Granny gave me 2 summers ago is blooming for the first time!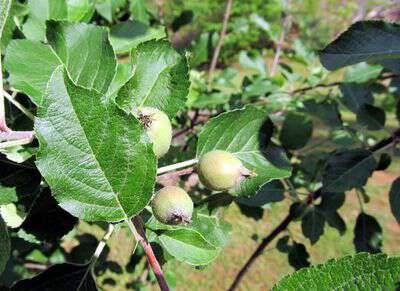 And another first-we have apples!!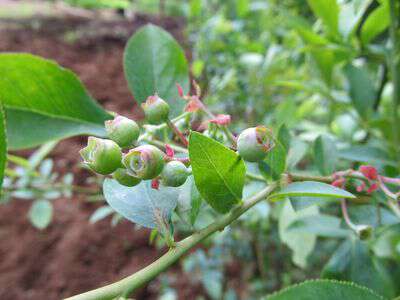 The blueberries are coming along nicely. The last 2 seasons had such a poor blueberry production-that I went a little haywire last fall and cut my bushes way back. But it looks like the pruning helped.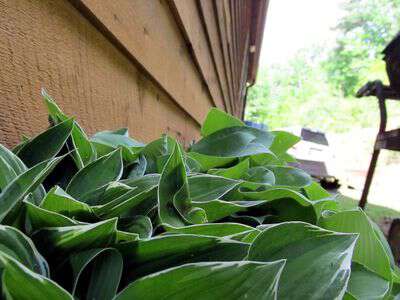 My hostas are so dependable they're like old friends. I can always count on the large varieties and the miniature varieties to look amazing in early summer.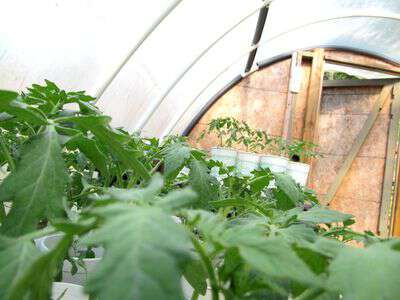 All my walks include a peek in the greenhouse to check the tomatoes-I was so worried about them this year-but they're looking good now…they just need to be put in the ground…like soon.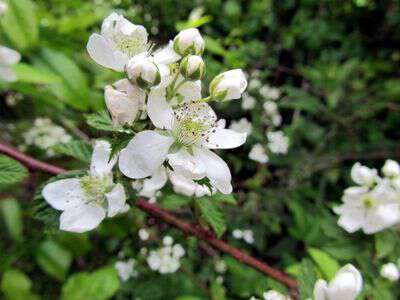 All along my walk are plants I had nothing to do with but sure am thankful for. The blackberries are in full bloom…just in time for the dose of blackberry winter we had over the weekend. When I see the blooms my mouth waters thinking about fresh blackberry jelly.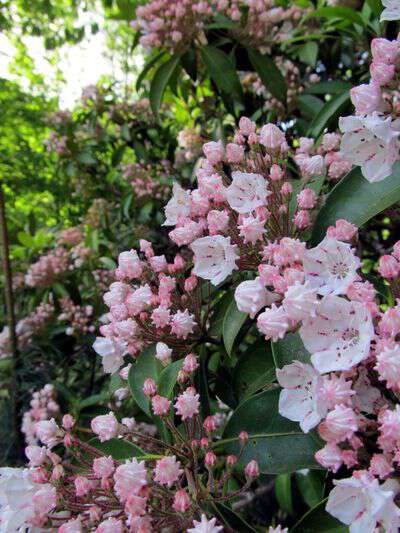 And the Ivies are putting on their usual spectacular show of pink and white. I can see them from every room in the house that has a window-how cool is that. I never get tired of seeing their lovely sweet beauty.
Even when I'm busy inside or just come in from work and need to get to cooking super I can always find time to make a quick circle around the yard-it always brightens my outlook. I hope you enjoyed the walk too!
————–
The Blind Pig got a shout out in the Asheville Citizen Times-go here to read the article.
Tipper