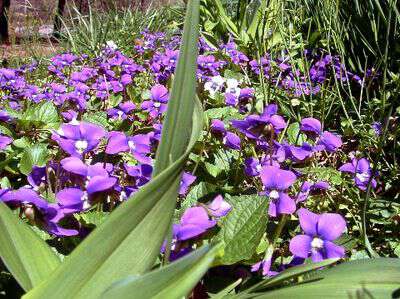 In the gardening world folks either love wild violets with a fierce devotion or hate them and their spreading ways with a passion. Me-I love their little cheerful faces so much that I don't mind if they spread till they're a purple carpet for me to walk about on.
In fact-in Granny's yard that's exactly what they've done. Spread until it's like a real life violet vale.
When it comes to wild violets-there's a long list. Just to name a few: the birds foot, the common blue, the marsh blue, the longspur, and the list goes on. In my world-the color of the flower is enough identification for me.
Around my house the most common are deep or light purple.
As you look around in the woods, you can find dainty little white ones-some have deep red/pink veins that look smudged around the edges-some have brown veins that look like they were drawn on with a fine tipped marker. The tiniest ones that grow along the creek bank are totally white with no markings at all.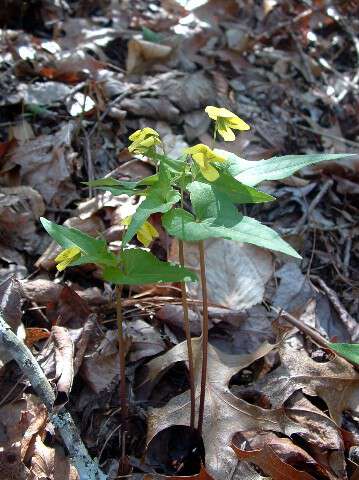 Deeper in the woods you're likely to see this yellow beauty. With their longer stems and high leaves-these yellow violets always make me think of stately ladies watching over the area making sure all is in order.
No one left a comment about my fighting chickens with violets tease-so maybe no one ever played the game I did as a kid.
I can't remember who showed me how to play-maybe an older cousin-maybe an Uncle-maybe even my Mamaw. I do remember exactly where they showed me. We were on a little bank that ran near the bottom of Pap and Granny's driveway-the bank isn't there now-bulldozed away as driveways were needed for new houses.
Look at the photo above-does the violet make you think of a Rooster? See the furry comb like things in the center of the flower-see it's head?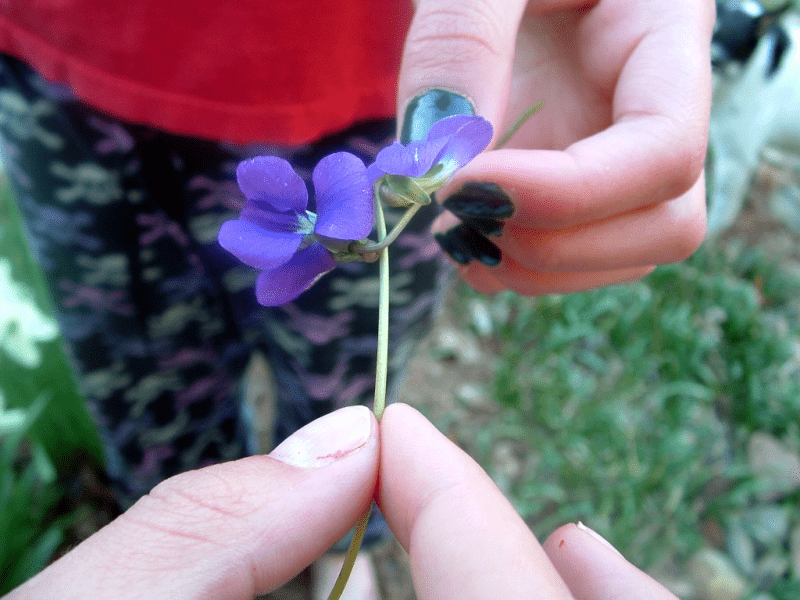 It only takes 2 people to fight chickens with violets-each person picks their rooster. Then you link/cross them over each other and pull.
The toughest Rooster wins-when the looser looses his head in the fight. I'll leave you with 2 questions: 1. Are you a violet lover or hater? 2. Did you ever fight violet Roosters when you were a kid?
Next up-Violets are edible-and are used in a variety of old medicinal remedies.
Tipper