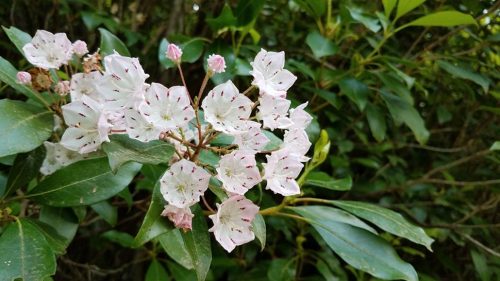 Over the last two weeks the Ivies have started putting on their annual show of beauty.
They start out as a faint smudge of whitish pink along the sides of the mountains and before you know it their brilliant blooms are set before you almost every where you look in a true feast for the eyes.
If you're unsure about what Ivies are, here's a few links to help you out.
Mountain Ivy = Mountain Laurel = Rhododendron
Tipper
Subscribe for FREE and get a daily dose of Appalachia in your inbox