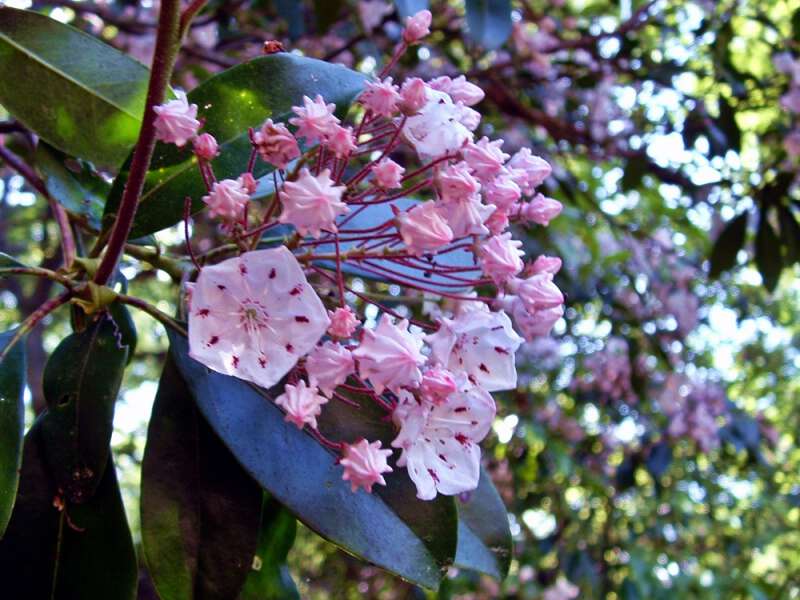 Over the past week, the Ivy around my house has started to bloom. If Ivy makes you think of the green vine that often overtakes everything in it's path then you may be wondering why in the world I think mine is blooming.
I'm talking about the bush like tree you see in the photo above.  All my life I've heard it called Ivy. Sometimes Mountain Ivy but mostly just Ivy. The correct name for it is Mountain Laurel.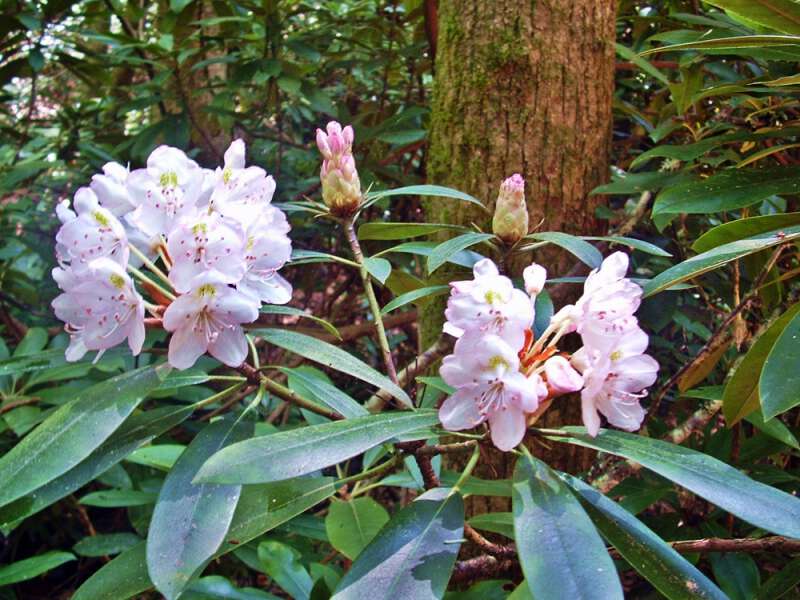 But this is what we call Mountain Laurel or in most cases just Laurel. Can you see the difference from the first photo? Notice the leaves are longer, thinner, and a brighter green. The blooms are different too. The real name for this one is Rhododendron.
To make things even more confusing Ivy and Laurel often grown side by side.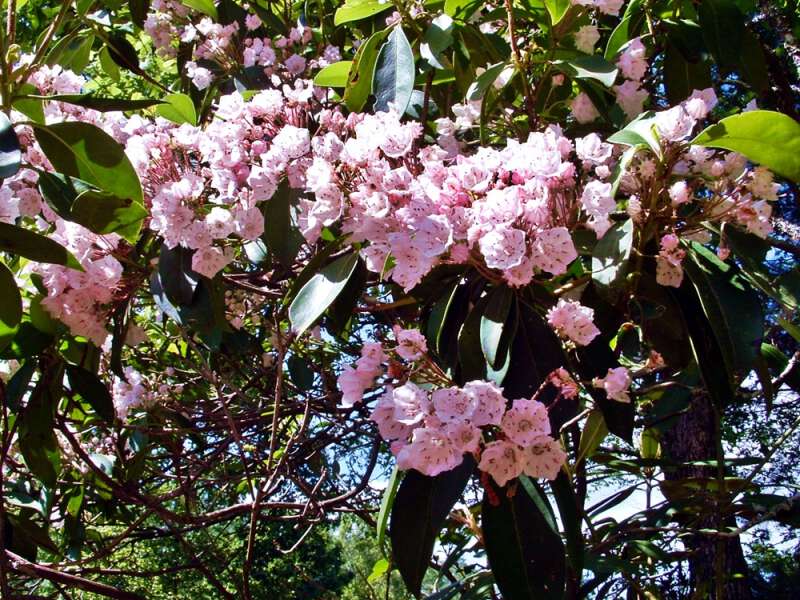 Ivy
In places Ivy and Mountain Laurel grow so dense and thick that they are called hells. I've read accounts which claim the first men who surveyed the lines between NC and TN encountered Ivy and Laurel Hells so thick that they placed boards on top of them and walked across instead of attempting to go through them. Sounds like a tall tale, but who knows maybe it's true.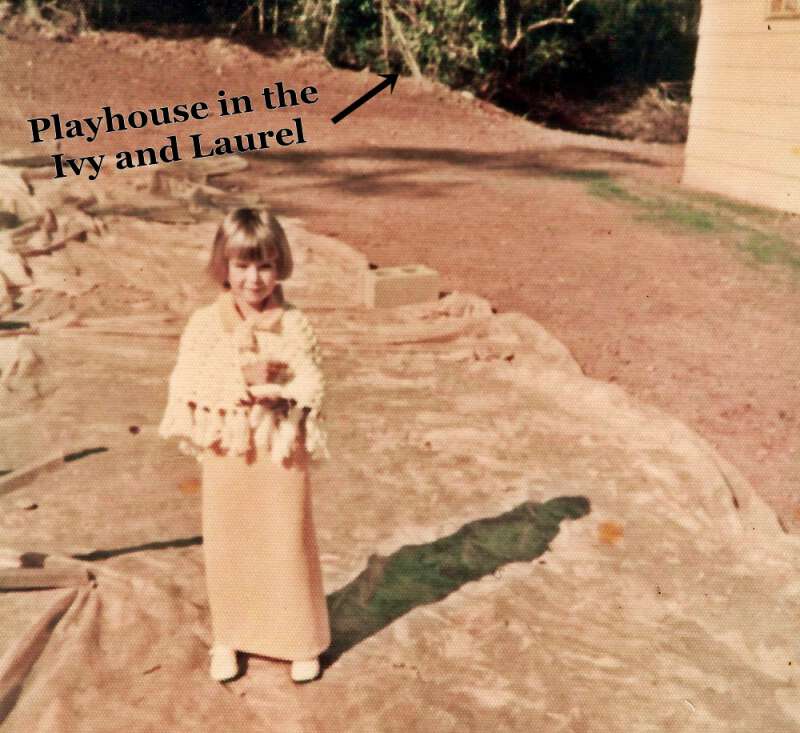 Tipper – Just after we moved into the house Pap built
One of the best play houses I had as a kid was right in the middle of a giant old Laurel that had Ivy growing around its edges. The Ivy and Laurel were already there, just waiting for Pap to build a house and for a little skinny girl to take over their branches and dark leafy floors.
Blind Pig reader, Bob Dalsemer, once shared a quote about Ivy from renowned ballad collector Cecil Sharp with me:
"… it is quite in accordance with the habit of the mountaineer to call things by their wrong names, e.g. Laurel for Rhododendron; Ivy for Laurel; Vine for Ivy; Biscuit for Scone, etc."
In my mind Mountain Laurel will always be Ivy and Rhododendron will always be Laurel even if the names aren't right.
Tipper