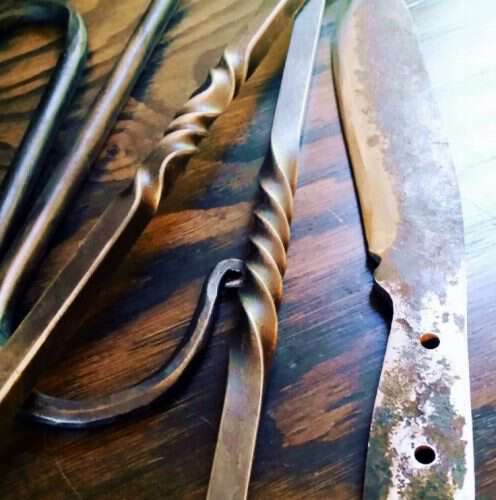 1. The Deer Hunter got to take a blacksmithing class at the John C. Campbell Folk  School and boy did he enjoy himself! He made hooks and fire pokers to get the hang of things and then he got to make what he wanted to: a knife, a fire starting striker, and a blanket pin.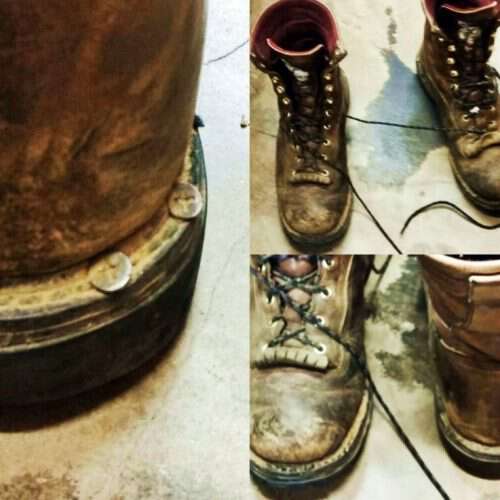 2. I've always teased The Deer Hunter about how hard he is on clothing and footwear. I tell him he'd be a great test dummy for some company that makes shoes and clothes for the working man. Thankfully he's also ingenious about getting every last bit of use out of the things he wears. Case in point: the sheet-rock screws that are holding the soles onto his boots.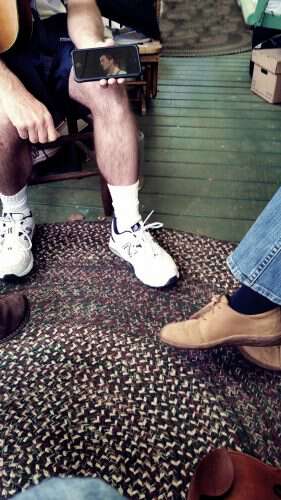 3. Paul looking up an old Jim and Jesse song for us to learn on his smart phone made me smile.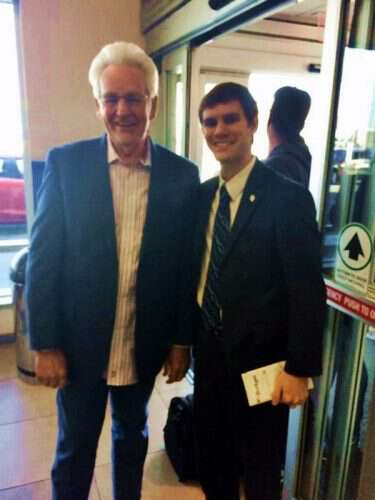 Del McCoury and my nephew Ben
4. I've been a Del McCoury fan for the last 20 years. One time my nephew Ben ran into Mr. McCoury at a rental car place somewhere up north. When Ben sent us the photo above it tickled Pap to death-well actually it did me too. Last week Ben emailed me to say he Del McCoury would be playing just up the road in Hiwassee GA later this year and that we should get tickets to go. I've seen The Del McCoury Band before and they put on a great show. Ben's email reminded me of 2 of my all time favorite Del McCoury songs: Mill Towns and Let An Old Racehorse Run. (click on the song titles to go listen to them)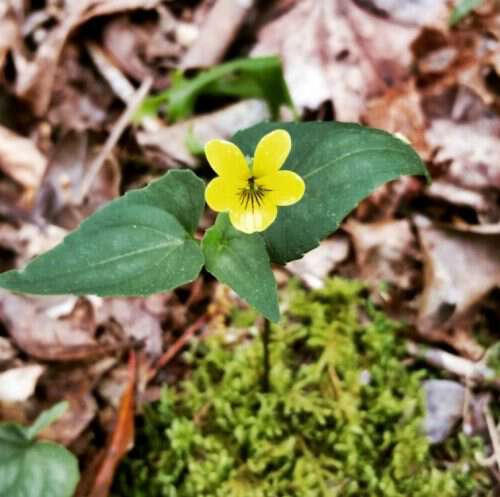 5.  The tall yellow violets that grow wild in the woods surrounding my mountain holler always make me think of stately ladies watching over the forest to make sure all is well.
Tipper