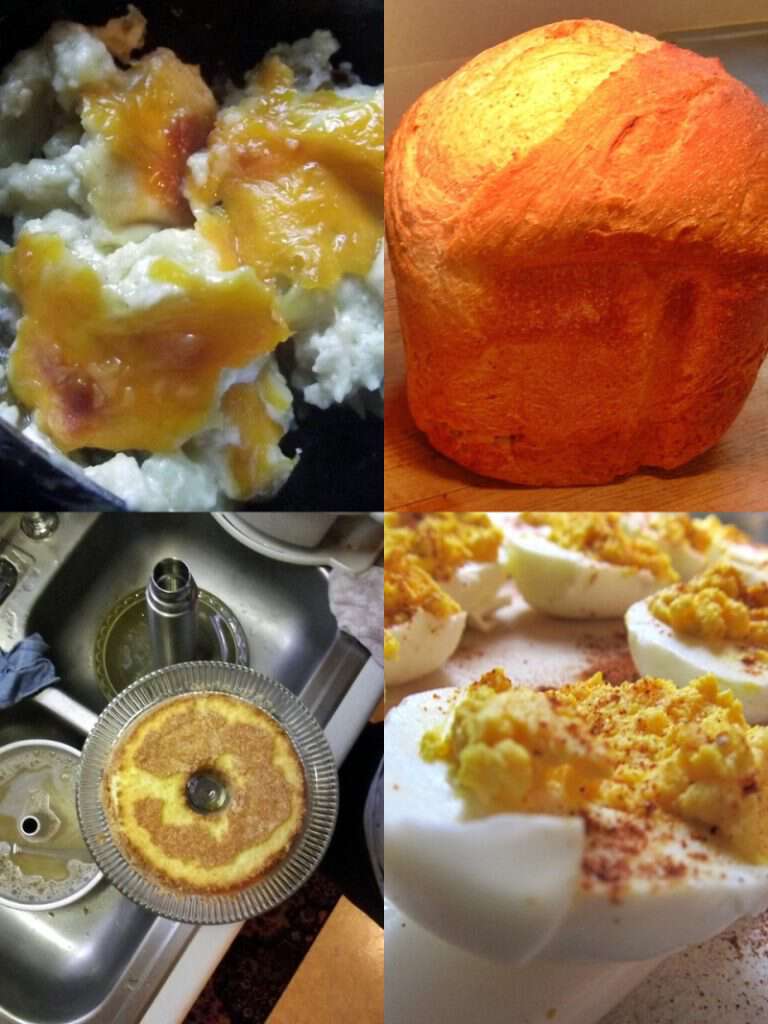 Yesterday we cooked a Mother's Day supper for Granny and Miss Cindy. As I was cooking, I wondered if there was anything that I could snap a few photos of and share the recipe with you.
While I was wondering I was reminded of the bit Grandpa Jones did on Hee Haw  "What's for Supper?" A little googling around turned up this video and led me to discover someone has created a Facebook page dedicated to the man and the bit, Grandpa Jones, What's for Supper?
Here's we had:
Baked pork roast with potatoes and carrots
Sweet corn from the freezer that we put up last summer
Deviled eggs
Macaroni and cheese
Miss Cindy's homemade bread
Homemade sponge cake with strawberries and whipped cream
Turns out I've already shared 4 of the things we made for our Mother's Day Supper. You can click on the links below to see the post and the recipe for some of our favorite things to eat.
Tipper