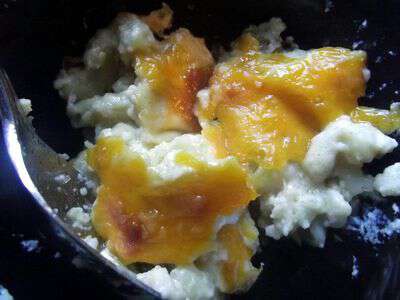 Are you a macaroni and cheese fan? I am. Granny never made it much when I was growing up, but I always looked for it as I walked along the side of a potluck table.
After I graduated high school I had two friends who basically lived on the boxed variety of macaroni and cheese. It was the first time any of us had ever been out on our own (we all hung out there) and it didn't take us long to realize groceries = money.
Even though it came in a box we all loved it. One girl said she liked the macaroni and cheese we made so much because when her mother made it she never drained the water out of the macaroni before adding the rest of the ingredients to the pot. We hysterically laughed about that as only all knowing teenage girls can. Now when I think about the mother and her watery macaroni I think well maybe that's how she liked it! Age makes such a difference in how you view the world, even the world of macaroni.
After The Deer Hunter and I were married I made a macaroni and cheese recipe I found in my Betty Crocker Cookbook and it was pretty good-miles above the box for sure.
Somewhere along the way two picky little girls who shall remain nameless decided they would only eat macaroni and cheese if it came in box. That's all Granny needed to hear. She practically bought stock in Kraft so that her malnourished (remember the gold fish) grandkids would have something to eat. So I gave up and made the box variety for years until…
A few months ago I started rethinking the box and found a recipe for creamy macaroni and cheese on food.com. It's hands down the best macaroni and cheese I have ever eaten-period. However, it is neither the cheapest nor the one with the least amount of calories.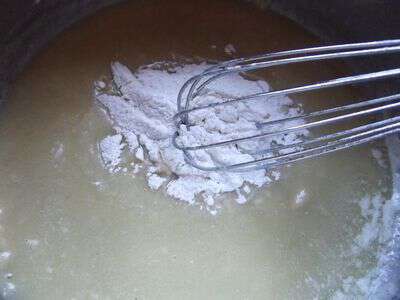 You need:
1/2 cup butter
1/2 cup plain flour (all purpose)
1/2 teaspoon salt
1/2 teaspoon pepper (or to taste)
1 teaspoon dried mustard
1/4 teaspoon garlic powder
2 cups half-n-half
2 cups milk
20oz. shredded cheddar cheese
10oz. shredded extra sharp cheese (or whatever cheese you like-I usually use whatever left over pieces I have in the fridge)
16oz. cooked elbow macaroni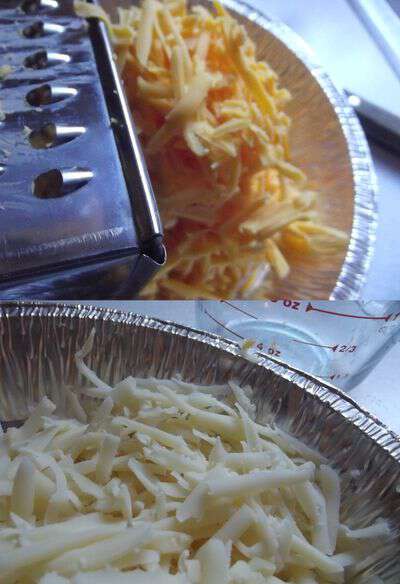 I usually have a block of cheddar cheese so I grate 20oz of that. Then for the other 10ozs the recipe calls for-I use whatever I have on hand swiss, mozzarella, asigo, etc.
In a large pot melt butter and gradually add flour while whisking over medium-high heat. Cook mixture for 2 minutes. Add in salt, pepper, mustard, and garlic powder.
Gradually pour in half-n-half and milk while whisking. Cook/whisk mixture for 8 to 10 minutes-until it thickens.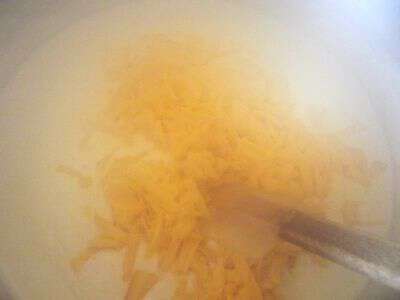 Add half of the sharp cheddar cheese to the mixture-stirring until melted. Save the other half of sharp cheddar cheese to sprinkle on top of the macaroni.
Stir in the other variety of cheese then stir in the cooked elbows.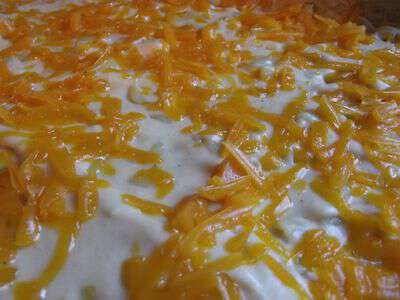 Pour macaroni into a greased 13×9 pan-sprinkle with reserved cheese and bake at 350 for 20-30 minutes or until the top is browned nicely.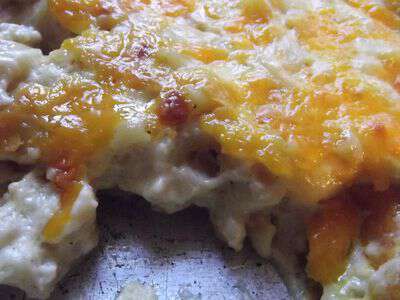 Not only is this the best macaroni and cheese ever-it reheats really well. Sometimes I'll make a pan over the weekend and we eat it during the week for those rushed weeknight suppers.
The best part is this macaroni and cheese has even made a believer out of the picky girls so I can say goodbye to the boxed variety…at least I think I can.
Tipper