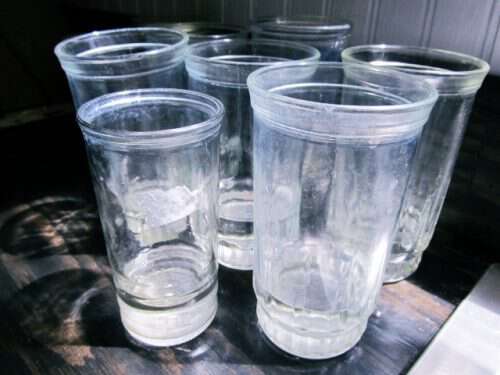 1. I recently hit the jelly jar jackpot. I like to drink out of old jelly glasses. They just seem to have the perfect heft and fit for my hand. If you're a thrift store visitor or yardsale lover you'll know exactly what I mean when I say it was the day for jelly jars. There was 4 or 5 at a yardsale way back in the woods-only a dime a piece. Then at a thrift store in Franklin there was an entire box of jelly jars along with a few dishes. The box was four dollars….but it was on the 75% off table. Sweet! And now I can quit feeling bad about the last jelly jar I broke.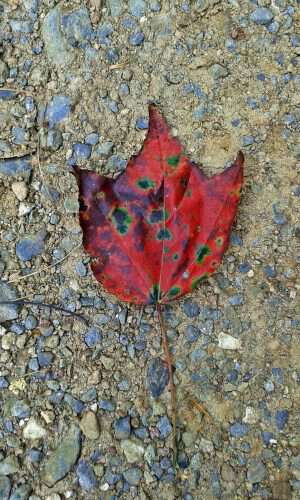 2. Summer is about give out. The green has dulled and the decay of browns and yellows is eating away at the edges. I felt a sweet tempting coolness in the early early morning hours of last weekend. It didn't last long but it was there whispering of cool fall nights and bright garments for the trees to wear.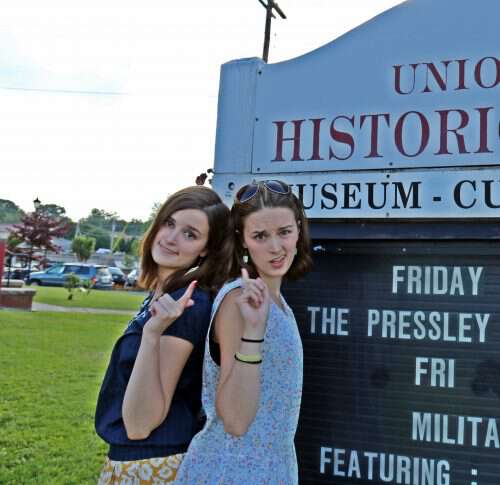 3. My doney gals are headed back to college in a few weeks. They've learned much this summer: what it's like to do manual labor for money during hot summer days; what it's like to sing somewhere every last week; the sacrifice that's called for when family needs suddenly arise; new jewelry techniques; ways to heal and feed our bodies; and how to preserve the bounty of our garden. I do believe they've learned more this summer than they did in the entire year of college they've already completed.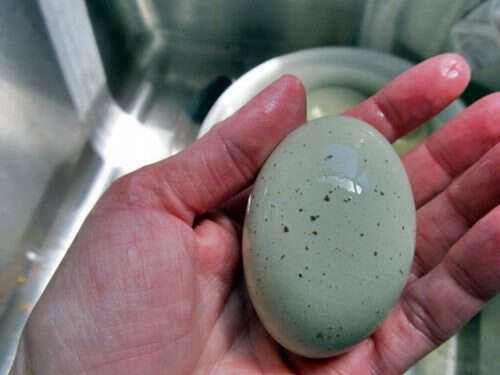 4. Our hens not only lay the best tasting eggs, they also lay the prettiest.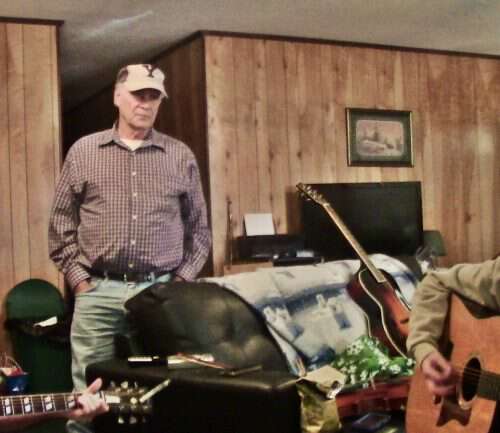 5. I took Pap to the VA for an orthopedic appointment last week. The Doc is the same age as Pap. As soon as we entered the room he remembered Pap and his broke hip. He said "You've been in a lot of pain?" Pap said "No. I haven't been having any pain." The doc asked him again and Pap said "No I had a lot of pain back when I saw you last but no pain now." The doc said "Well you will have in a year or so." I thought "What? Way to give him some hope!" He went on about how arthritis was bound to start and when it got unbearable they could do a hip replacement… if Pap was strong enough. Then the doc looked a the x-ray Pap had just had made. He said "Wait a minute lets look at the old one a second." So he did. Then he said "Do you have a straight line to the Good Lord? Have you been adding some extra money to the offering plate? Cause you've sure got lucky." Pap interrupted him and said "No. But I sure appreciate and have His Grace." The doc said "Oh I'm sorry I just meant you're going to be one of the lucky ones. Look at this your break is completely healed. That's what's supposed to happen to young people like her but not with old people like me and you. I just can't believe it." Then the doc said "I've changed my mind about you having pain later on. I believe if you take care of yourself these breaks will never come back to haunt you." He dismissed us but said he was going to watch Pap walk down the hallway on our way out because he just couldn't get over how he had healed. I know why Pap healed like a young man-its because of all the folks like you who said a payer for him and most of all because of the One who answered those prayers.
Tipper