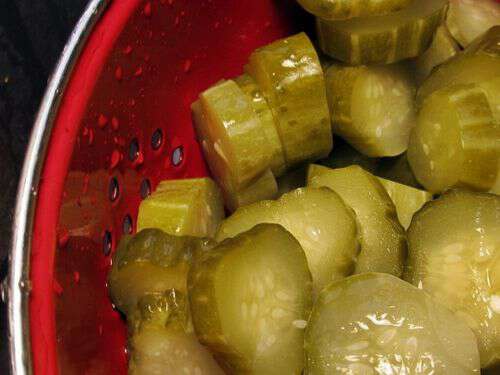 Today-we finally get to make the yummy syrup that goes in the pickles. First drain the sliced cucumbers. Discard the liquid.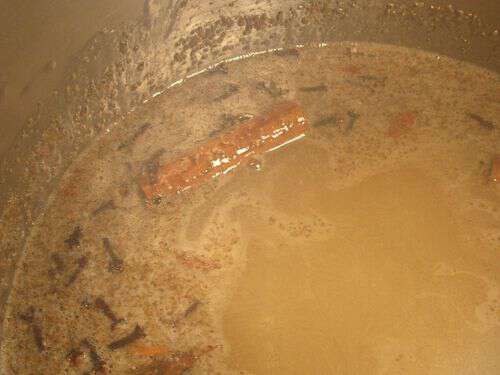 Mix together the following ingredients in a large stockpot
3 pints of apple cider vinegar (6 cups)
5 quarts of sugar (20 cups)
cinnamon sticks-6 to 8 small ones
2 tablespoons of whole cloves
2 tablespoons of celery seeds
You could put the cinnamon sticks and cloves in a cheese cloth bag to keep them together, however the cinnamon sticks are easy to fish out when you are ready to put the pickles in a jar and I think the whole cloves make the jars look pretty. The whole cloves are also easy to fish out when you open a jar to eat. So I leave my cinnamon and cloves loose in the syrup.
Bring the mixture to a boil. While the mixture is heating up-place the well drained cucumbers back into the crock.
Pour the boiling mixture over the cucumbers.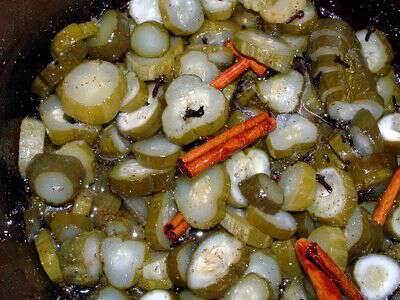 Replace your plate and weight to submerge the cucumbers under the liquid. Cover and let sit overnight.
Tipper