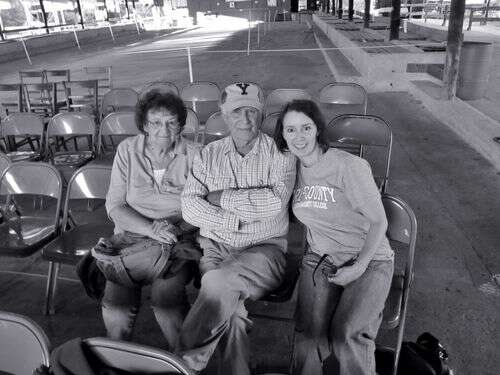 Granny, Pap, and Tipper
It's time for this month's Appalachian Vocabulary Test. Take it and see how you do!
Snurl
Soaky
Sodie
Spark
Splatterment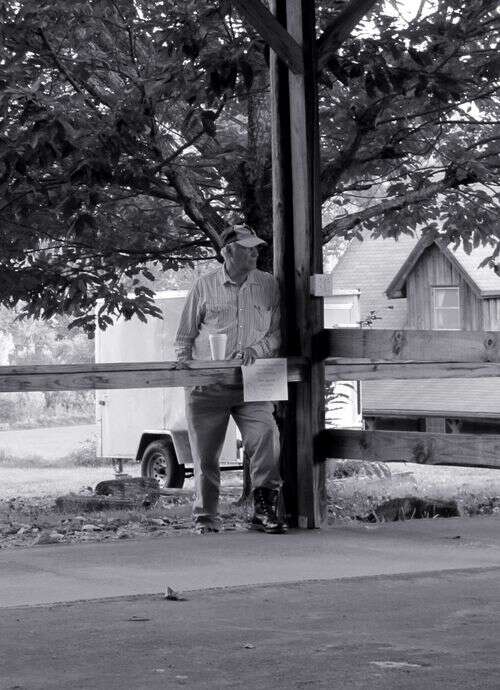 Snurl: to curl or twist. "I tell you what, she did not like him talking to her like that one bit. She snurled her nose and stomped off out the backdoor. She slammed the screendoor so hard I thought it was going to come off the hinges."
Soaky: (also soakey; soakie) biscuit softened in sweet coffee. "I had never heard of soaky until a Blind Pig reader told me about it-you can read my post on soaky here."
Sodie: baking soda. "I was going to make a cake but I's out of sodie. When you go town I'll need you to get me some."
Spark: to woo or court. "There's a whole lot of sparking goes on at our house and the adults who live here don't like it a bit."
Splatterment: a splatter; a mess. "Bless her heart, she dropped the milk bucket on the porch and made the biggest splatterment you ever saw!"
My thoughts about this month's words:
I hear and use snurl on a regular basis. A few of you mentioned the word a while back here on the Blind Pig.
Granny and Pap both say sodie-I'm not sure I've ever heard them say baking soda.
I still hear sparking some but not much.
Don't think I've ever heard splatterment but it sure is self explanatory!
Please leave a comment and let me know how you did on the test.
Tipper