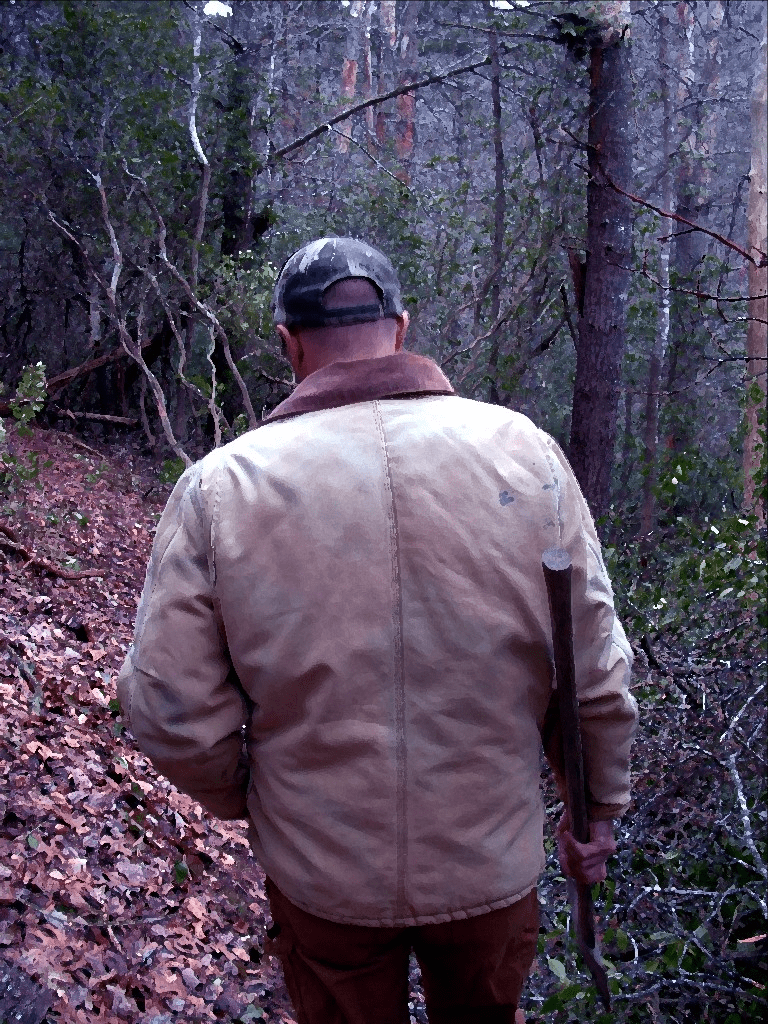 Do you ever slip off? Granny is forever accusing Pap of slipping off down to Paul's or somewhere where she can't find him. Every once in the while The Deer Hunter slips off and I have no idea where he went. Most of the time he either slips off down to Pap's or slips off up in the woods.
Me-I don't seem to have time to slip off-and if I did somebody would follow me so it wouldn't do me much good.
When Chatter was about three years old she got mad and decided she'd slip off. The Deer Hunter had the garage door cracked a little for the dog. Chatter went down in that pitch black basement; crawled under the garage door; and down the hill she went. Once I started missing her I was worried to death-she knew I would be but thought Granny and Pap would protect her from my wrath.
A few weeks ago, Bradley left a comment about a different kind of slipping off:
Once I had a friend that was the assistant to the top person in management. Well, this person was to retire and before he left my name was brought up in conversation. He reportedly said that I amazed him. No, he didn't find me special in any way but one. "He seems to be moderately intelligent but, I have watched him and no matter how tedious or repetitious the jobs they put on him he seems to be totally unaffected; it never bothers him."

I never told my friend how I did it. Actually, the reason it never bothered me was because I WAS NEVER THERE! I learned I could always lose myself in my own little world or just go wandering into that vague geography of the heart. Sure, I get lonesome for people and times past like everyone but, the good memories can in most cases compensate for the lonesome.
It's nice to slip off for real-to leave behind the work-worries-or just daily life in general for a short escape. But being able to allow our mind to slip off while our hands and feet are still present is a pretty cool thing too.
Ever slip off?
Tipper
Appalachia Through My Eyes – A series of photographs from my life in Southern Appalachia.