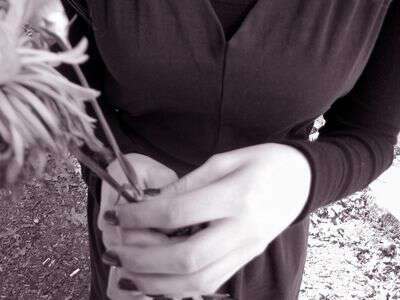 Just A Closer Walk With Thee is said to be one of the most popular southern gospel hymns of the 20th century. No one knows who wrote the song, but it's commonly thought to have originated as an African American Spiritual.
I found this quote about the song:
In his book How Sweet The Sound, Horace Clarence Boyer tells of how the song was "discovered". While traveling between Kansas City and Chicago in 1940, songwriter Kenneth Morris got off the train to stretch his legs. While standing on the platform, he overheard a porter singing some of the words to "Just a Closer Walk with Thee". Not thinking much about it, Morris boarded the train and went on his way. The words and melody of the song kept repeating in his head and he knew he had to hear the rest of it. At the next stop, Morris got off the train and took the next train back to the previous stop. There he managed to find the porter and Morris persuaded him to sing the song while he copied down the words. Morris soon added to the lyrics and published it in 1940.
The Selah Jubilee Singer are credited with the first recording of the song in 1941. In 1956 none other than Elvis Presley had a mega hit with the song. As of today hundreds of artists have recorded Just A Closer Walk With Thee. The song also continues to be a standard in many churches throughout the southern US.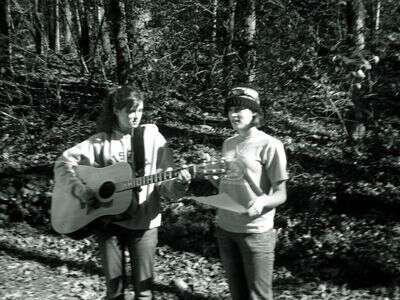 Just A Closer Walk With Thee was one of the songs the girls planned on learning in the weeks leading up to our trip to Oconaluftee, but as I told you that never happened.
With no practice at all we decided the girls should go through the songs a few times before we even thought about filming. Once they started trying Just A Closer Walk With Thee great arguing ensued as it always does.
They said "It's too hard lets just forget that one." I said "No way. It's the song I want the most."
It was so cold inside the church they had to come out and warm up after each song. Chitter could barely feel her fingers. Arguing continued even after we were ready to film-as you can see from the video below.
Although it took several tries we finally got a version filmed that I think is pretty good. See if you don't agree.
Hope you enjoyed the history and the song!
Tipper