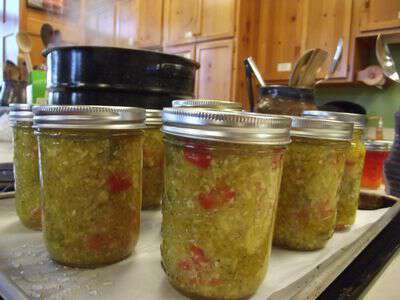 I've so enjoyed my Mountain Flavors class-the students have been wonderful-and the food has been outstanding. But today might might have been my favorite day. We made chow chow, 2 kinds of pickled beets, and bread n butter pickles.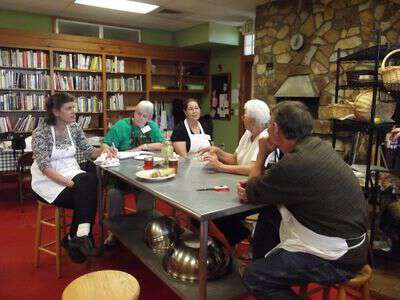 Right after lunch, one of my all time favorite ladies came by to talk about mountain food with us. She told us about the foods her Mother made when she was a child; about the foods she cooked for her family; then she let us ask her all sorts of questions-and we asked a lot!
Since she was born and raised just up the road, Nanette asked her if she ever visited the Folk School as a child. Turns out-when she was in 8th grade her school principal took them to the folk school to dance on a regular basis and one of her older sisters worked at the folk school and lived on campus during the 50s. She remembered getting to spend the night with her sister during that time.
In my humble opinion-cooks like our visitor are the best in the world. All those years of cooking and preserving for your family and neighbors teach you more about cooking than any class ever could.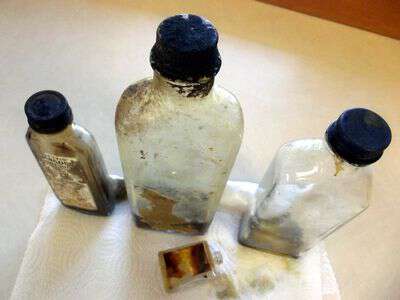 Just before the day ended, Tom, a fellow contra dancer and movie cast member, dropped by with 4 old bottles for me. He's been working in one of the oldest houses in Union County GA. As soon as he found the bottles he thought of me-and boy I'm glad he did! The bottles were the perfect end to a perfect day.
Tipper