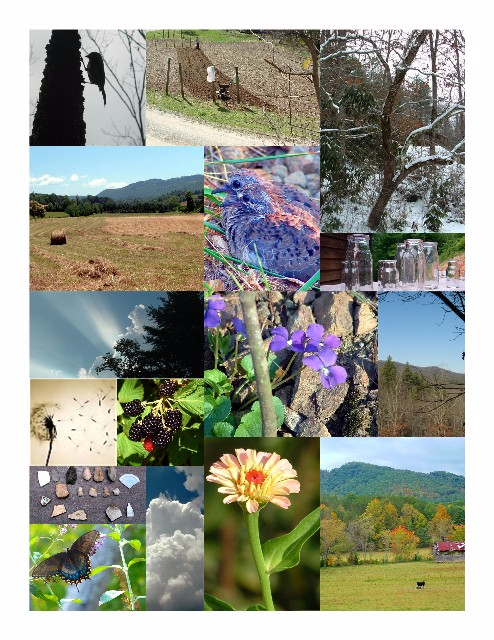 "Homeplace. They say a picture is worth a thousand words, well this is one word that is worth a thousand pictures. I think that our home place permeates all of our senses. I can close my eyes and see, smell, touch and listen to the sweetness of my East Tennessee home.
Years ago my daddy took advantage of a good job with the Civil Service and moved us way down to Middle Georgia. It was a really hard transition for me – I mourned for my creek, treks across the cow pasture picking blackberries and sniffing bee balm, seeing the delicate little Rue Anemone burst through the soil to welcome the spring. I grew to love my adopted home in Georgia, and later North Carolina, but my heart always belonged to Tennessee.
Homecoming for our family means walking our hills at least once a year. We lost my daddy a year ago this week. I always thought he would have his final homecoming at that beautiful spot but being a practical man, he chose to be buried at Andersonville National Cemetery in Georgia rather than  Andersonville, Tennessee. His military service meant a great deal to him and he knew his grave would always be cared for. His Great Grandfather survived Andersonville prison during the Civil War and as a little child my daddy sat at his knee and heard him tell about the suffering there. My father is buried in the soil where his Great Grandfather trod during those hard times so in a curious twist our family story has circled full round. In my last private moment before my daddy's casket was closed I placed a jar of our beloved Tennessee earth at his side.
Homeplace. No matter where we are it travels with us in our hearts."
~Mary Rutherford – January 2014
————————-
Tipper