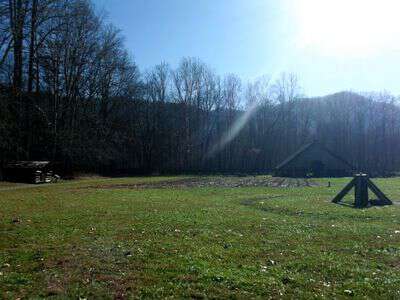 1540
Hernando De Soto explores the southern Appalachian Mountains and encounters the Cherokee who had inhabited the region for centuries.
1795
Mingus and Hughes families clear homesteads in Oconaluftee River Valley.
1819
Cherokee relinquish claim to the last of their lands in the Smoky Mountains.
1836
Lufty Baptist Church established.
1838-39
Most of Cherokee tribe were forced to Oklahoma on the Trail of Tears-but some escape removal and hide in the rugged terrain near Oconaluftee.
1839
Oconaluftee Turnpike between Oconaluftee and Indian Gap completed.
1850
Cherokee numbering almost 1,000 were still living in the Oconaluftee area.
1861-1865
American Civil War.
1871
Swain County formed.
1886
Mingus Mill built.
1920
Champion Fiber Company builds mill at Smokemont.
1928
NC Park Commission made its first purchase (on upper Mingus Creek).
1932
Court renders verdict against Lufty Baptist Church to seize the land and building.
1934
Great Smoky Mountains National Park is fully established.
1976
Lufty Baptist Church placed on the National Register of Historic Places.
2013
Blind Pig & The Acorn readers remember those who once called Onconaluftee home.
Makes me wish I could have a real live storyteller from each of the dates above come and tell me about the days when they walked upon this earth.
Tipper
*Source Great Smoky Mountain National Park; Don Casada.