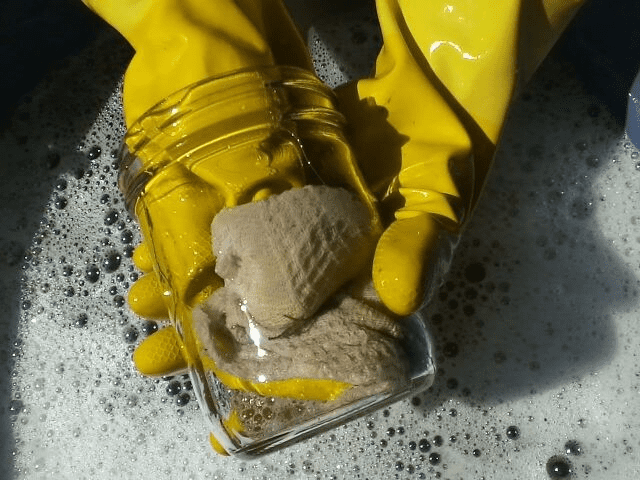 A good while back, Chatter and I helped Granny clean up some of her old canning jars so she'd be ready for this year's canning season. No matter how hard you try, sometimes in the world of canning and preserving jars of food go bad.
Granny hadn't cleaned out her old jars in a few summers. We carried them from the basement up to the back yard so we could empty them; wash them in a big bucket of soapy water; and then sit them in the sunshine to dry.
In Appalachia the word wash is often pronounced with an 'r' sound added in: warsh. And the word rinse is often pronounced as rench.
I still hear both usages on a regular basis.
Tipper