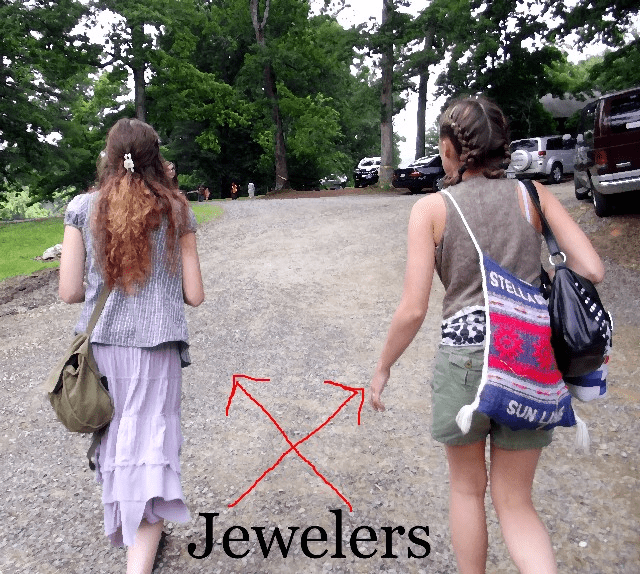 Every year when the month of June rolls around, I start expecting a couple of strange characters to show up around the Blind Pig house. One year it was 2 Blacksmiths who left black smudges in the bathroom; another year it was 2 knitters who dropped pieces of yarn all over my house. This June-it was 2 Jewelers who moved in.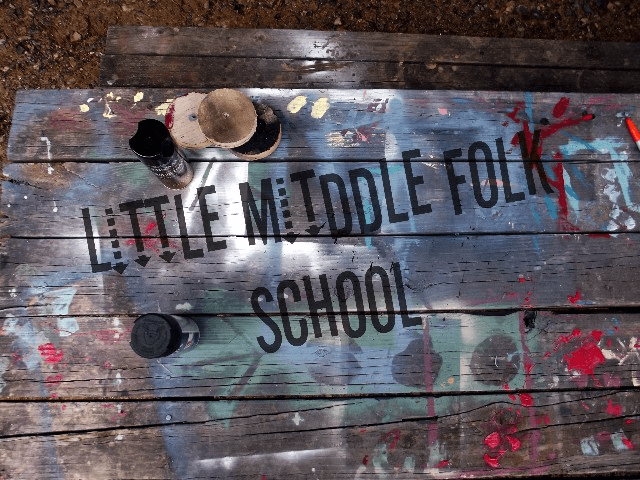 The John C. Campbell Folk School's Little Middle Folk School was last week-the 2 jewelers were Chatter and Chitter.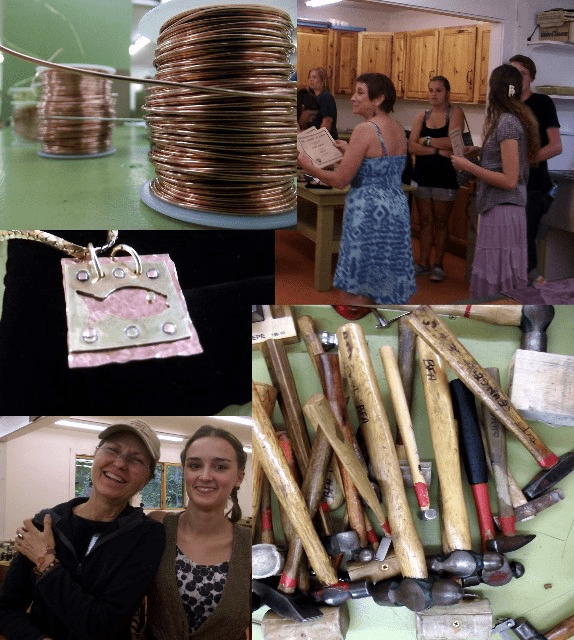 The girls learned so much from their instructors-Susie, Lynday, and Cindy; they had a great time; and…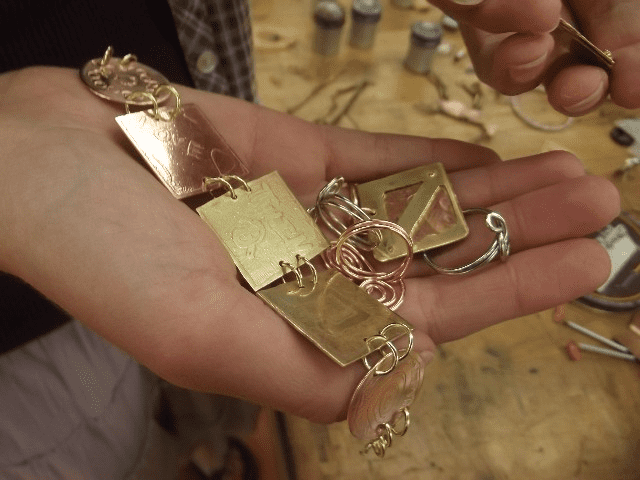 they made some amazing jewelry to boot!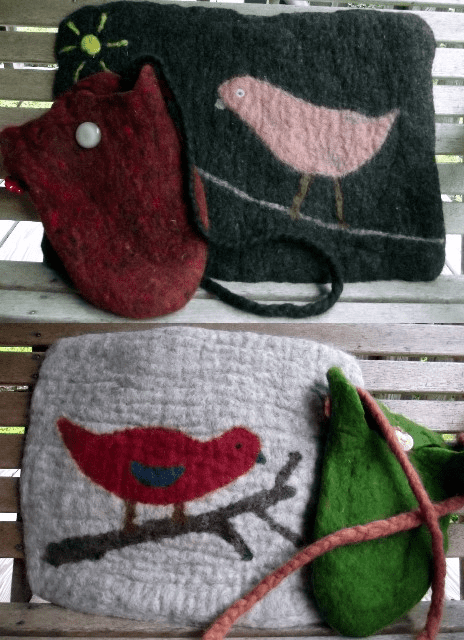 Chatter and Chitter also took a felting class where they made the prettiest bags and cushions. They so enjoyed their instructors: Becky and Delaura (who happen to be the funnest contra dancers ever!)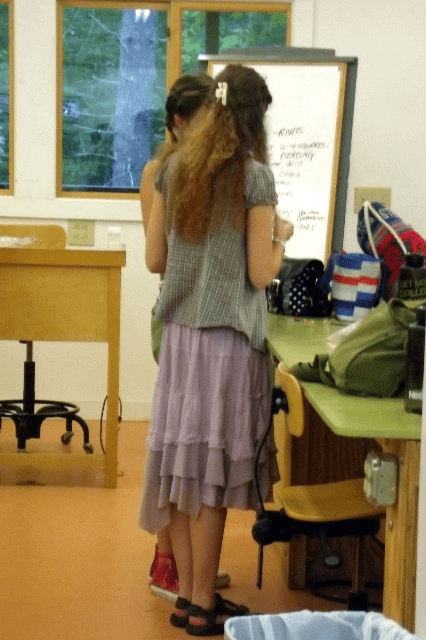 Along with the felting and jewelry making, the week was full of music, dancing every night, old friends, and new friends. The girls even got to debut their new song Give The Dog A Bath.
Though the week was fun packed-it was bittersweet for Chatter and Chitter too. This is the last year they'll get to attend Little Middle Folk School as a student. Yep they're growing up-faster than me and The Deer Hunter would like most days. But the girls already have big plans for graduating from a little middle student-to a little middle volunteer next June.
As always, I'm sure I'll let you know how it goes.
Tipper