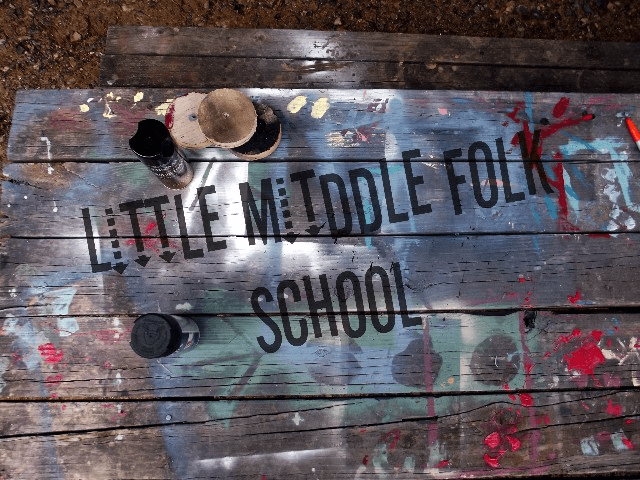 The calm of daily life in Brasstown was interrupted last week by John C. Campbell Folk School's Little Middle Folk School. Every summer the folk school hands over the reins to a campus full of energetic kids.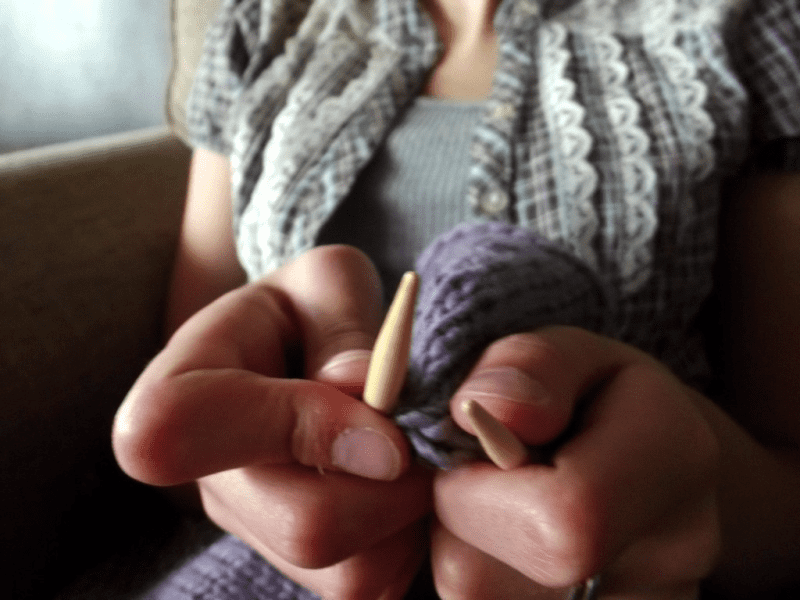 Some of you may remember 2 Blacksmiths lived with me during last year's little middle folk school-this year it was 2 knitters.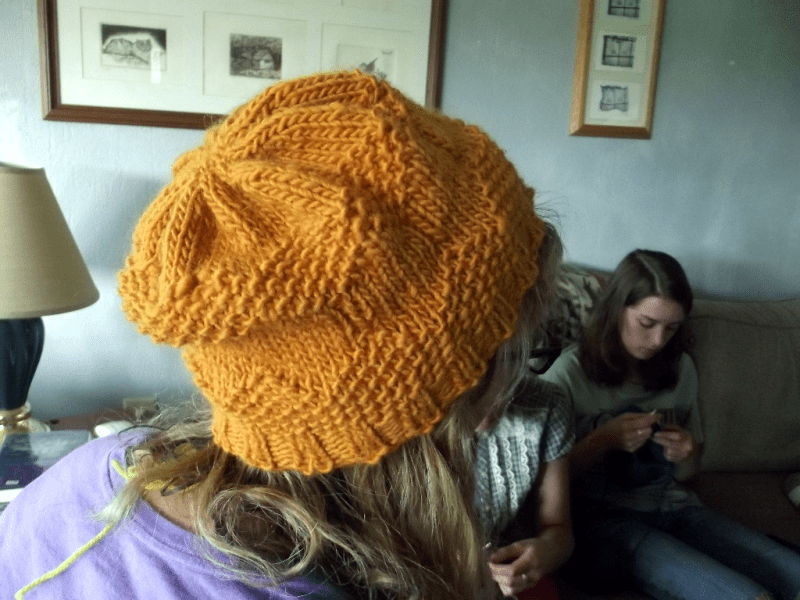 Chatter and Chitter spent every morning last week in a knitting class. Emolyn Liden was their teacher-and what a dandy teacher she was.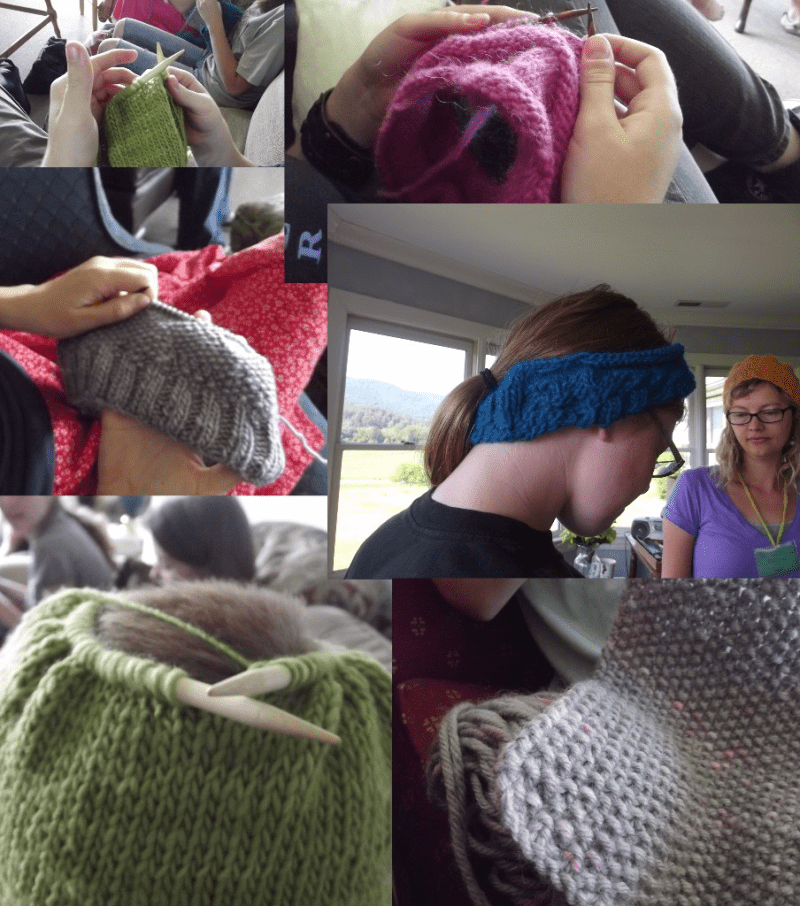 By the end of the week there were hats, scarves, and headbands knitted by the students-most of who were beginning knitters. Emolyn said she was pleased with the progress everyone made and that some of the students even qualified as Ninja Knitters.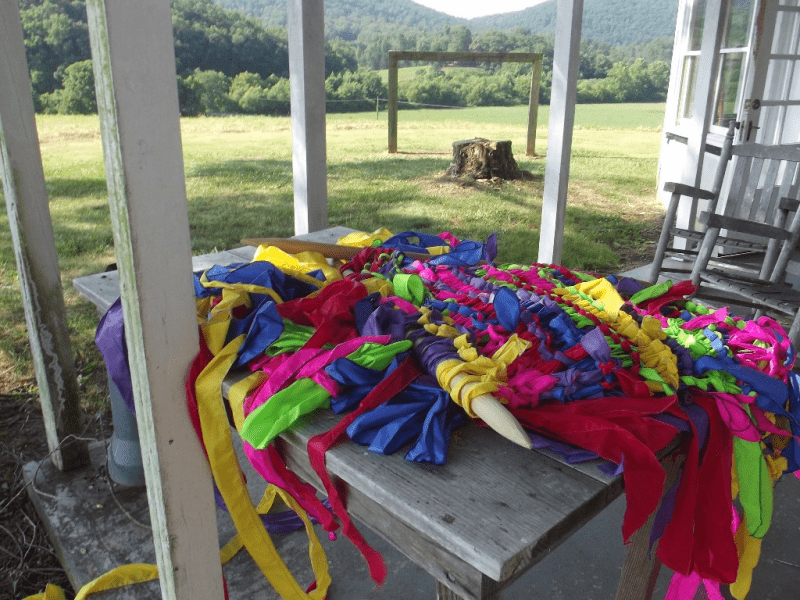 If anyone needed to stretch their legs Emolyn had Knit Aerobics set up on the backporch-have you ever seen knitting needles that big!
What a way to spend a week-sitting around the cozy bright living room of Orchard House talking with new and old friends. That would have been fun enough, but add in the bonus of learning how to knit yourself a hat and a scarf-it just doesn't get much better than that for summer fun.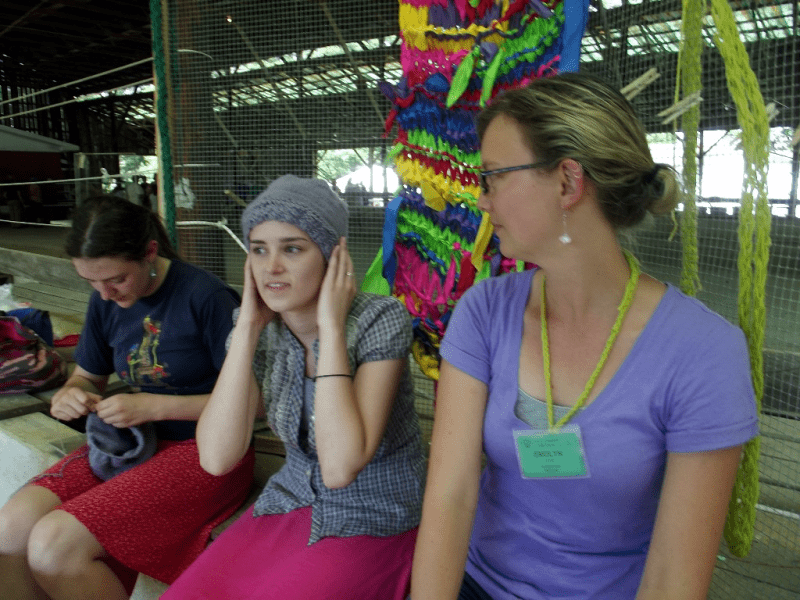 On the last day of Little Middle Folk School all the kids get to show off their work. Chatter worked straight though show and tell to make sure her hat got finished-I think it turned out great.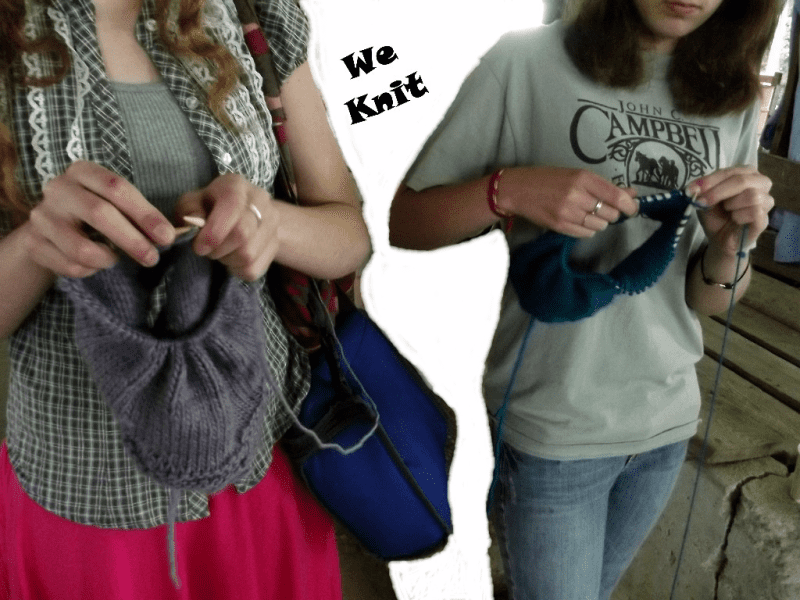 Chatter and Chitter enjoyed learning to knit so much that they became slightly obsessed. Every time I looked their way this past week they were knitting.
Steve Hickman and John Devine were at the folk school last week too. They were there to provide music for the dance caller's workshop that was going on-as well as for the nightly contra dances. Chatter and Chitter were thrilled beyond words when Steve and John allowed them to sit on stage all week and play along with the music.
One night as I stood in the contra line waiting for the dance to start, a lady in my group of 4 told her friend "Look up there at that girl not only is she playing the fiddle she's knitting in between all the songs." When I told Chitter what the lady said-she said "Yep I'm a fiddle playing knitter."
Tipper