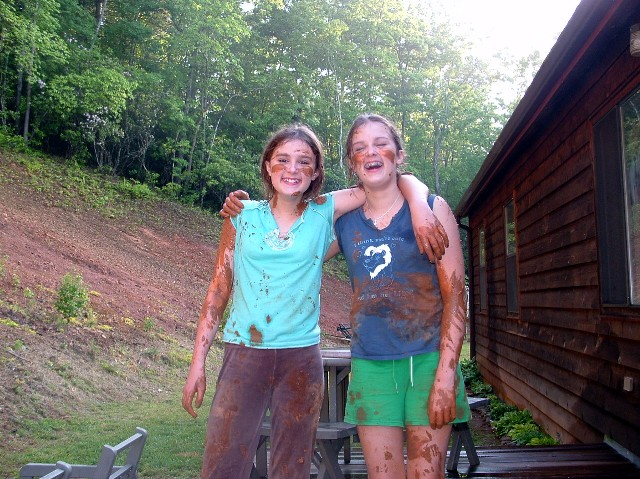 One blue-one yellow-both slides that have resided in my back yard for more than 10 years. Now they lay in a heap-with the seesaw and swings thrown on top. We never needed 2 swing sets to begin with, but due to the generosity of others (grandparents) Chitter and Chatter ended up with 2 swing sets to entertain themselves and their friends. And entertain they did until about 2 years go. Since then the swings have been idle, the slides have been empty, and the seesaw has been still.
Did you have a swing set? I did-and I loved mine. When I was 4 or 5 years old we moved into the house Pap built. Moving a family with 3 kids, Paul was just a baby, was an ordeal. I'm sure moving my swing set was the last thing on Pap's mind, but I wanted it moved.
By the time Pap finally found time to move it a new family had moved into our little house by Sherlocks. Every time Pap went to get my swing set their little girl was on it. Pap didn't have the heart to make her get off so he kept putting it off. Finally came a day when she wasn't swinging on it when Pap arrived and at long last I was reunited with my swing set. Parts of it are still in the woods between my house and Pap's. When I see them I remember the little girl I never knew who swung on my swing set and I remember the little girl I used to be hanging upside down to scare Granny.
Makes me wonder if someday Chitter and Chatter will remember the day we took down their swing sets-if they'll remember all the dance routines they created with the aide of 2 slides, 4 swings, a seesaw, and a few ladders.
Tipper
Appalachia Through My Eyes – A series of photographs from my life in Southern Appalachia.