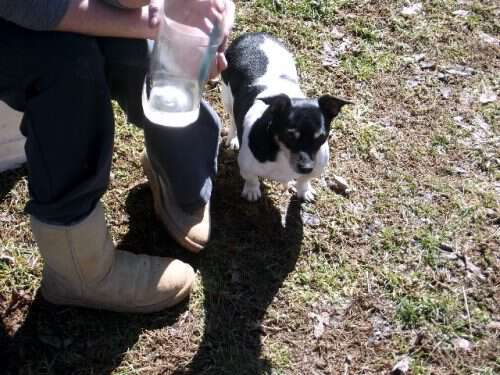 Most of the time Ruby Sue is a sweet little girl. Although her need for attention sometimes gets on my last nerve. Ruby thinks she's got to be right in the center of whatever's going on in the Blind Pig house. Until…she hears the word bath.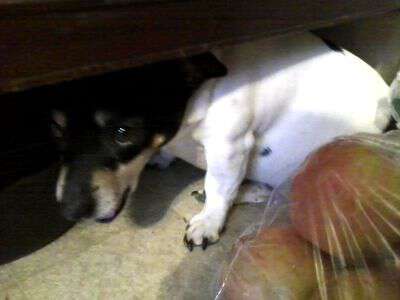 Ruby Sue becomes a mean little girl the instant she hears the bath word. She tries her very best to disappear behind or under something and is very disagreeable with whoever tries to remove her.
Sometimes I put the task of giving Ruby Sue a bath off on Chatter and Chitter who dislike the chore almost as much as Ruby dislikes the bath.
Recently The Pressley Girls used their dislike of bathing the dog as inspiration to write a song: Give The Dog A Bath.
We're all huge fans of The Smothers Brothers and this catchy little tune reminds me of them. I must warn you-you'll be singing it in your head for the rest of the day if you watch the video.
Hope you enjoyed the song!
Tipper