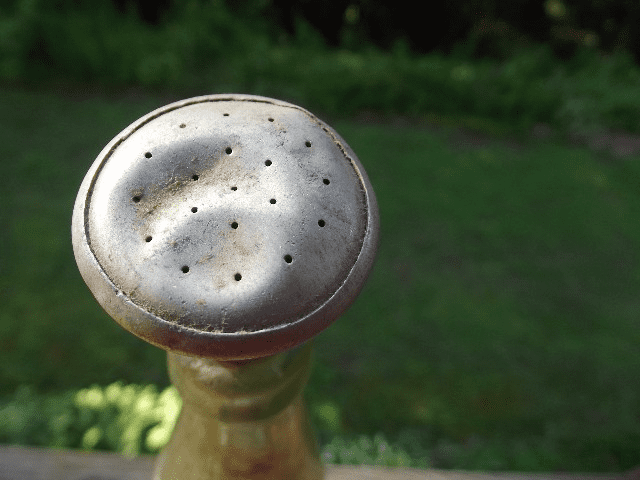 We called Pap's mother Mamaw. By the time I came along there were 7 grandchildren ahead of me so her moniker was already well established. Mamaw died when I was in 5th grade.
Even though I was so young, I have great memories of Mamaw. She babysat me for Granny so I spent lots of time with her. Some memories are sharp and clear, most are soft and hazy; but all my memories of Mamaw make me feel safe and loved.
One time Papaw told me he loved me because he remembered how Mamaw fell in love with me when I was born and that I was always her favorite. That made me feel so special…until I heard Papaw tell 2 other grandchildren the same thing! But that was Papaw and in reality the statement was true in his mind. He loved all his grandchildren and I'm sure each grandchild was Mamaw's favorite as well.
Pap is a lot like Mamaw and I'd like to think I am too. She was quiet and reserved, but could laugh about stuff too. Mamaw never seemed to get excited even the time her bathroom door had to be taken down because Paul locked himself in there somehow-the little rat! Looking back, I can see Mamaw's life wasn't the easiest, but I think she enjoyed it.
Mamaw had heart problems. A week before she died (way to early at the age of 66), she told Granny she had had a good life, she'd lived to see her children grown and married and even lived to enjoy her grandchildren.
One of my sharp Mamaw memories:
I was standing on the couch looking out the big window where the black crouching panther set on the sill. I see Mamaw getting her ironing board out; hear the screech of sound; notice the dust motes dancing in the sunlit air and smell the scent of fresh brewed tea. I remember the drops of water that plopped on fabric as Mamaw used her sprinkler to dampen the clothes before she ironed them. I said "Why are you doing that?" Mamaw explained why and then let me turn the glass coke bottle upside down to sprinkle the clothes myself.
Tipper
Appalachia Through My Eyes – A series of photographs from my life in Southern Appalachia.