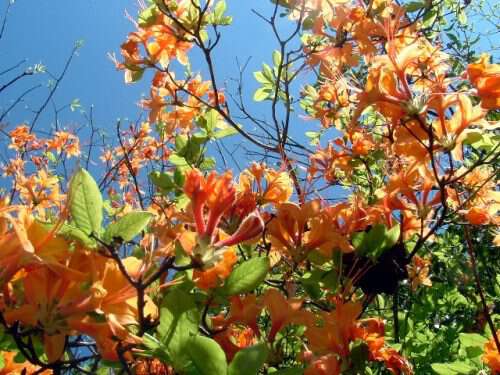 The bight orange hues above have been brightening my journey to and from work for the last few weeks. The Azalea grows wild throughout my area of Appalachia-I'm sure it grows beyond as well.
Growing up Granny called them Flame Azaleas. I've heard the lovelies called Orange Azaleas as well as wild Honeysuckle.
My Uncle Henry told me if you dig up a wild azalea and plant it in your yard it might bloom a different color if it lives. Lucky for me I have a wild one growing just at the edge of the woods where I can see it every time I wash dishes this time of the year.
Tipper