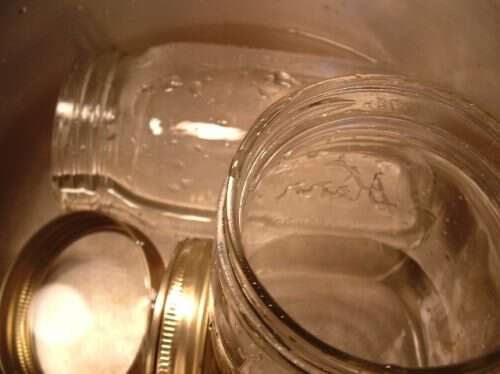 All the comments left on the Bonnie Clabber post got me to thinking of other ways folks use milk to make do. There's butter and all manner of cheeses that can be made with milk. Another money saving way I use milk is to make yogurt.
When the girls were babies, their pediatrician suggested I feed them yogurt do to some reflux issues they had. They loved it and as they grew older, yogurt became one of their must have foods. They became notorious for their unusual way of eating it. They basically smeared it on anything else that was served.
Back in those days I knew people made their own yogurt, but never got around to trying it myself. About a year or so ago I stumbled upon this recipe and it seemed so easy I thought I'd give it a try. I've been making it ever since.
You need:
1 gallon of whole milk
1 cup yogurt starter (you can buy starter or you can use a small cup size plain yogurt you buy at the store – just make sure it has live cultures in it)
Sugar to taste (optional)
Vanilla to taste (optional)
thermometer
canning jars, rings, lids
cooler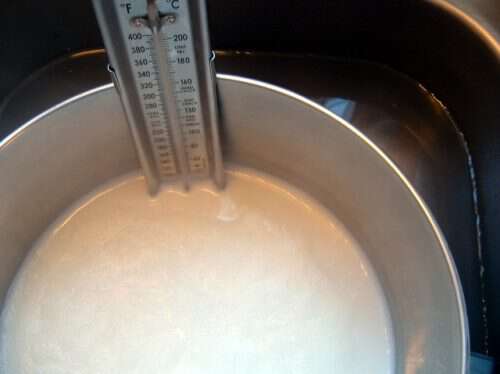 Pour the milk into a heavy sauce pot-and heat to 185-195 degrees (Fahrenheit).
While the milk is heating-take 4 canning jars along with the lids and rings-and boil them in water-to sterilize them.
Once the milk reaches the right temperature-take it off the heat and sit the pot in a sink full of cold water. Allow the milk to cool to 120-130 degrees.
After the milk has cooled, add your yogurt starter, and if you're using sugar and vanilla add it too. Mix well.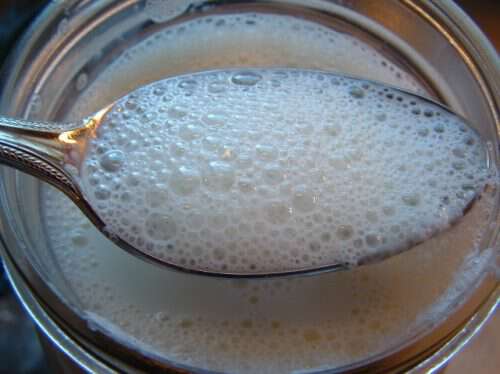 Now-pour the mixture into the sterilized jars. The texture will be better-if you take the time to get most of the little bubbles on top out.
Add your lids/rings and place the jars into a cooler. You're supposed to heat a gallon of water to 120-130 degrees and add it to the cooler. Instead I run a little more hot water into the pot of water I sterilized the jars in and pour that into the cooler.
Shut the cooler and leave the jars in it for at least 3 hours. If I make yogurt in the evening I leave the jars overnight.

Remove the jars from the cooler and refrigerate.
A couple of notes:
I never liked yogurt much till I began to make it. The homemade is so much better. Not just the taste, but some how the texture is more appealing to me.
Miss Cindy makes a soft cheese by letting the yogurt drain over night in the frig. (she doesn't add sugar or vanilla when making cheese)
You can add all sorts of things to the yogurt for flavor, things like fresh fruit, a spoonful of jelly, a squirt of chocolate syrup, or even a sprinkle of kool-aide powder.
You can halve the recipe and it still works great.
It seems to last longer than store bought yogurt. The recipe I used said at least 3 weeks if it's not opened.
Once you make it the first time you can use a cup of your homemade yogurt as the starter in the recipe.
I use wide mouth jars if I can. It's easier to pour the yogurt in and it's easier to spoon it out.
Do you like yogurt? Have you ever made it?
Tipper