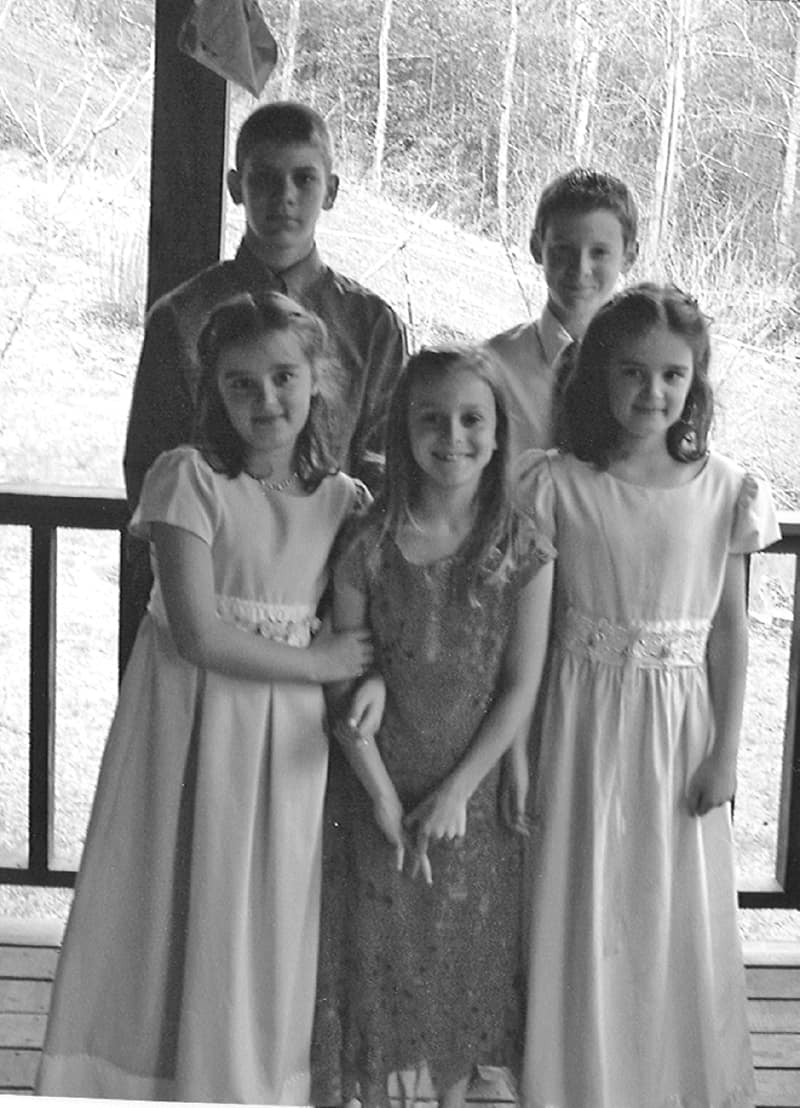 Chitter, Chatter, and their cousins on Granny and Pap's back porch
Now I know all the sadness of the traveler who has gone far away from his home And he knows he can never return there for the place and the people are gone
—Just a Touch of the Past
Folks who are born and raised in Appalachia have an impressive sense of place. I've often wondered if other inhabitants of the world have a strong attachment to their place, but I don't have the answer to that question because I've never lived anywhere else.
There are varying reasons behind our love for the mountains.
People who live in the area have a feeling or sense of belonging to the actual terrain of Appalachia. It's the towering mountains that hover close; the sparkling water that sings a merry song; it's the wind in the trees that whisper secrets; it's the deep dark hollers that make you feel the presence of those who walked before you. Appalachia is magic. People like me who've lived here their entire lives feel the pull of belonging to Appalachia and people who move here later in life feel it too.
The familial culture of Appalachia plays a supportive role in the sense of place. The family unit is extremely important in the culture of Appalachia. Parents, siblings, grandparents, aunts, uncles, and cousins are often intertwined with one another in a tight family network. In 2010 David Anderson wrote a guest post about two of his ancestors. In the post David highlighted the fact that ten generations later many members of his family are still abiding in Clay County NC. Take a minute to think about that. Ten generations walking the same paths; speaking the same words. Ten generations who are bonded with the same landscape and culture. The stable location of David's family tree is common in Appalachia. Mine and The Deer Hunter's ancestors have also been in the mountains of Western North Carolina for multiple generations.
I've often heard stories from folks who had to go off to find work and then spent their working-life waiting for the day retirement could bring them back home to the mountains. Some folks move off and realize they just can't live with out the landscape and family of Appalachia surrounding them day by day and come home to make do with what work they can find.
Lonnie Dockery, who was a faithful Blind Pig reader until his death, once told me a story about being homesick and hearing a familiar voice.
Lonnie was in the Marines and he hadn't been home in good long time. He was flying from one place to another and was in an airport in California. He said he noticed a jar of sorghum syrup sticking out of another man's bag. Lonnie pointed at it and asked him if he liked syrup. Lonnie said in one of those small world ways it turned out the man was from the mountains of Appalachia too. Lonnie said hearing the man talk of syrup and home made him feel like he was sitting at his mamma's kitchen table instead of at an airport across the country.
Tipper
Subscribe for FREE and get a daily dose of Appalachia in your inbox