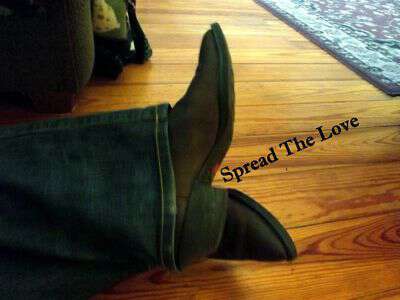 Time to Spread the Love to all the folks who took the time to comment during the month of February-your comments truly do make the Blind Pig a better place to visit-and I thank each of you.
Janet, Just Jackie, Julie at Elisharose, Miss Cindy, Brenda Kay Ledford, Osagebluff Quilter, Warren, David Templeton, Martina, Glenda, Fencepost, Rick's Whitetail Woods, Mary Life In A Cordwood Cabin, Paul Saltcreek, B. Ruth, Vicki Lane, Eva Nell Mull Wike, Ph.D., Sarah, Wanda, Stacey South Western PA, Lynn Legge, Pat in East TN, Jen, Sandra, Sheryl Paul, Kenneth M. Roper, Anastasia, Mike McLain, Nancy Simpson, Mamabug, Kat, Lonnie Dockery, Canned Quilter, Jim Casada, Don Casada, Charline, Bradley, Uncle Al, Teresa, Rachel Sliding Through Life, Luann, Ethel, Melissa P Misplaced Southerner, Wanda Devers, Donna W, Sandy Carlson, Janet Pressley, PinnacleCreek, Suzi Phillips, Debby Brown, RB, Pointless Picks, Lise, Mary Shipman, Shirla, Glynda, Sue Crane, Gary Powell, Ed Myers, Sassy, Baking Barb, Charlotte, Mary Rutherford, Elizabeth K, Susie Swanson, Cee, Wayne Newton, NCMountainWoman, Tea4Too, Ron Banks, John Stonecypher, Tom, Tim Mclemore, Nancy M., Tony Foster, Brenda 'Okie in Colorado, Carol Isler, Bill Burnett, Leon, Madge, Kimberly, Ed Ammons, Ethelene Dyer Jones, Patty Hall, Joe Mode, Karen Larsen, Janice MacDaniels, Christine, Linda Kerlin, Brian Blake, Alica Happily Married To The Cows, Rechelle, Coffeemuses, Sandy Kalvaitis, Belva, Larry Proffitt, Darlene LaRoche, Jen Y, Ruthie, Judith, Dale Anderson, Ebet, Pamela Moore, John, Barbara Johnson, Marianne, Paul Certo, Paula, Ken Kuhlmann, Bobby C, Marcia Campbell, Bob Aufdemberge, Dolores Barton, Anne, Rachelle at Nanatahala Farms and Nursery, Angie Siddall, Mary Lou McKillip, Kathryn Magendie, Sherry Whitaker, Lisa Snuggs, Judy Mincey, Rhonda, , Charles Fletcher, Billy J Foster, Helen G, Richard Moore, Sallie Covolo, Garland Davis, Connie Arnold, Kay, Marilyn, Tim Cuthbertson, Tanya, Clint, Ray P. Algee, Nancy Wigmore, Mary Holcomb Brock, Amy Jo Phillips, Granny Sue, Kay Keen, Will Dixon, Sandy Satterfield, LuAnn, Carol Blanton, Tammy Fletcher, Elithea, Danny, Jen, Darlene Debty Kimsey, Nancy, Connie, Phyllis, Jo, Tim Mc, Carol Killian, Quinn, Kim Campbell, Liz P, Cyndi, Dennis Price a.k.a. Pappy, Gerald, Lanny, Steve, Eston Roberts, Paula Rhodarmer, Bill Dotson, Granny Pam, John Ratterree , Judith Curry, Joy Newer, April Chase, Stefanie, Mic, Susan Casada, Jackie Shound Ringersma, Jeff, Bob Humphreys, Sandy Wilson, Cloudia, Terri T, Lisa Q, Barbara Gantt, Mike, Bernadette B, Diane Walter, Casey Devine, Michele Langston, Gary Millwood, Robert Loftis, BJ Anthony, Charlotte Woody, Georgie, Carolyn, Dee Dee Parker, Lanie, Dan Myshrall, Marylou Sweat, Thurman Allen, Kay Dallas, Cheryl Soehl, Rebecca Haughn, Michael Hooper, Rod Weigel, Ann Moore, Morris A. Herron, Bob, Malcolm, Jessica Puckett, Marj, Barb Wright, Nancy Mullen, Truman, Sue from KY, Jay Shepherd, Rooney Floyd, Crockett, Peggy P, Sam Ensley, Marie, Gale Hall, Kenneth Goins, Kay at Bruce Telephone, Steve Larkin, and Jennifer Conrad.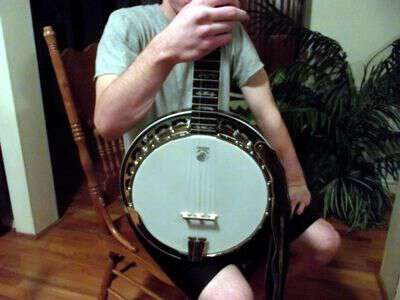 The last week at the Blind Pig house has been so full of music-it seemed only right to give some of it away. The prize for February-a cd of the Blind Pig Gang. The winner can pick 10 songs making sure they choose songs by either Paul Wilson or The Pressley Girls.
And the winner is…Darlene LaRoche.
February was a short month-but we still managed to cram a lot of stuff in it here on the Blind Pig-and I thank you for going along for the ride.
Be sure to click on a commenter's name above and go for a visit-all the ones in orange have websites-I know you'll be glad you did!
Tipper