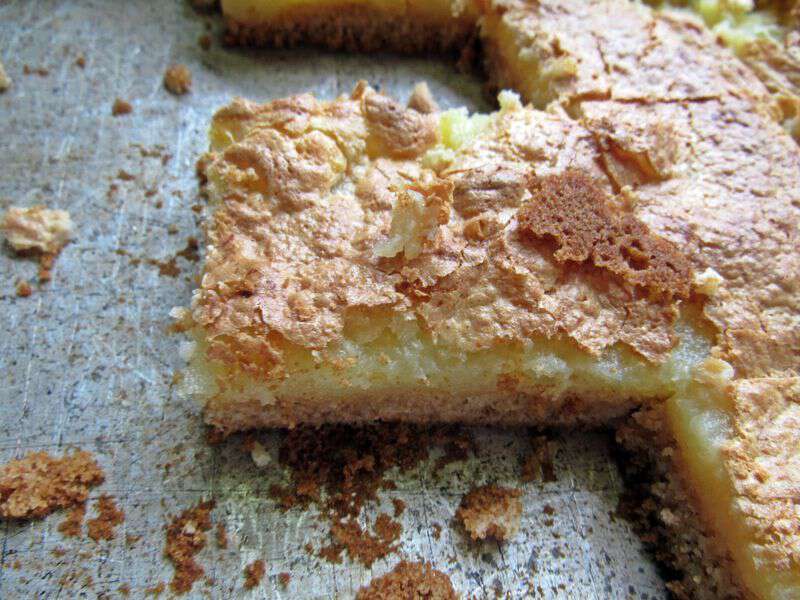 I was a child when I first tasted Chess Cake at a church decoration or other such get-together. Granny never made the cake that I can remember, but it was almost always in the dessert section of any potluck type meal I ate at and I always made sure to get a square…or two.
Once I was married with two little ones Chess Cake became my go to dessert to make and take. It's easy and quick to fix; I usually have all the ingredients on hand; it travels well; and everyone loves it.
Chess Cake
1 box yellow or white cake mix
1 egg
1/2 cup butter –  melted
1 pack of cream cheese – softened (8 oz.)
3 eggs
1 box of powdered sugar (16 oz.)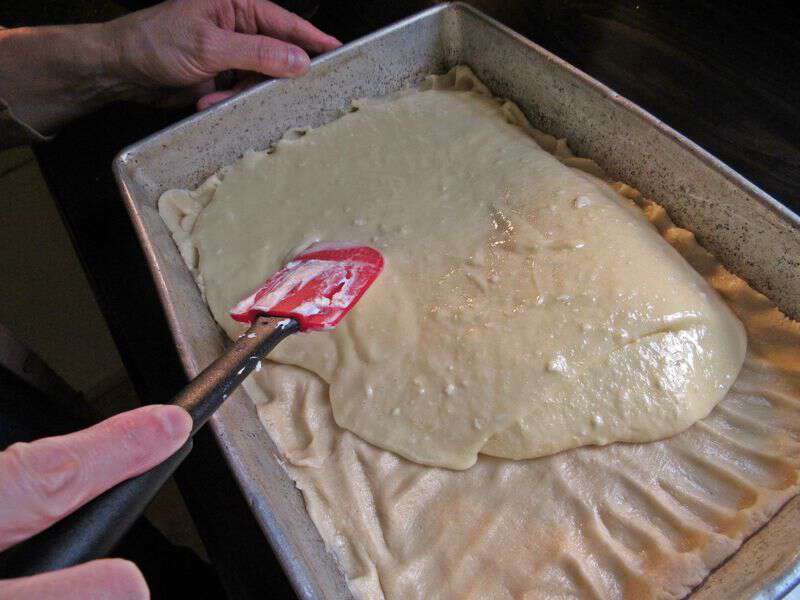 Combine cake mix, 1 egg, and melted butter. Pat mixture into a 13 x 9 ungreased baking pan.
Mix cream cheese, 3 eggs, and sugar thoroughly and pour over unbaked cake layer.
Bake at 350° for 45 minutes or until light golden brown. Cool and then cut into squares.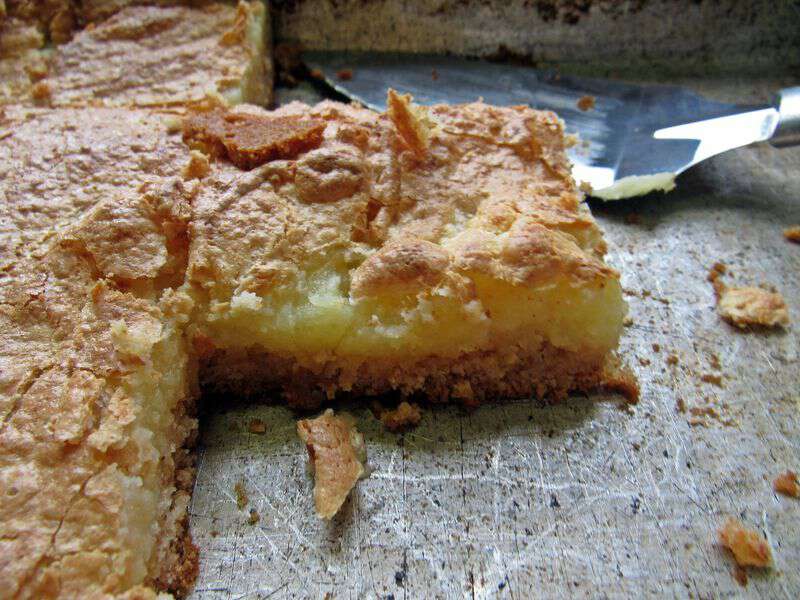 Chess Cake is still my favorite dessert to make and take and it will always bring back fond memories of my church buddies and I running to the dessert table to see who could get a square first. Have you ever tried it?
Tipper