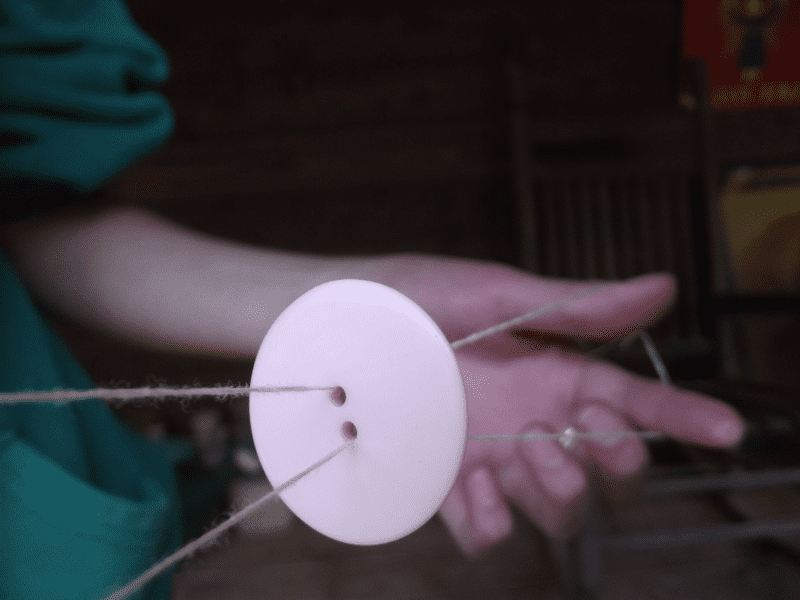 Did you ever play with a button on a string? My mamaw made one for me when I was just a child. I swear I can remember exactly where I was standing when she showed me how to make the button dance along the string.
The other day I pulled everything out of a closet to see if I still had one in my old jewelry box. I found two in the closet so it was worth the effort.
After looking at them, I decided neither was the one Mamaw made for me so many years ago. Most likely I made them myself after she passed away.
I googled around and discovered a button on a string was a common toy for kids in days gone by and that they were often called zizzer or buzz buttons. You can go here to see a page full of old time toys including a buzz button.
Ever play with a button on a string?
Tipper