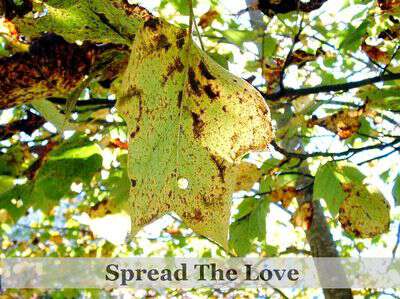 Time to Spread the Love to all the readers who took time to comment during the month of October-you truly do make the Blind Pig & the Acorn a better place to visit-and I thank you.
Janet, Just Jackie, Julie at Elisharose, Miss Cindy, Brenda Kay Ledford, Osagebluff Quilter, Warren, David Templeton, Glenda, Fencepost, Rick's Whitetail Woods, Mary Life In A Cordwood Cabin, Paul Saltcreek, B. Ruth, Vicki Lane, Eva Nell Mull Wike, Ph.D., Sarah, Wanda, Stacey South Western PA, Lynn Legge, Pat in East TN, Jen, Sandra, Sheryl Paul, Kenneth M. Roper, Anastasia, Mike McLain, Nancy Simpson, Kenneth O Hoffman, Mamabug, Kat, Lonnie Dockery, Canned Quilter, Kathryn Magendie, Jim Casada, Don Casada, Charline, Bradley, Uncle Al, Rooney Floyd, Teresa, Rachel Sliding Through Life, Luann, Ethel, Sheila Bergeron, Jennifer In OR, Melissa P Misplaced Southerner, Wanda Devers, Bill Dotson, Donna W, Sandy Carlson, Janet Pressley, PinnacleCreek, Nancy A Rural Journal , Suzi Phillips, Debby Brown, RB, Pointless Picks, Lise, John Dilbeck , Mary Shipman, Shirla, downthelanegirl, Glynda, Sue Crane, Lisa At 2 Bears Farm, Gary Powell, Ed Myers, Dolores, Sassy, Baking Barb, Sherie Rowe, Charlotte, Mary Rutherford, Elizabeth K, Susie Swanson, Cee, Wayne Newton, Laurie Stone, NCMountainWoman, Tea4Too, Jackie Garvin, Bf, Ron Banks, Mary Berrong, John Stonecypher, Tom, Chip D., Lewis, Tim Mclemore, Sandy, Rosann Kent, Robin Naneix, Nancy M., Tony Foster, Brenda 'Okie in Colorado, Carol Isler, Kristina in TN, Bill Burnett, Leon, Madge, Kimberly, Kim at Stuff Could Be Worse, Thurmon Allen, Ed Ammons, Laura Williams Musings, Carol, Juana, Ethelene Dyer Jones, Patty Hall, Joe Mode, Judy, Karen Larsen, Grandma Sallie, Janice MacDaniels, Christine, Lanny, Linda Kerlin, Sue Nugent, Brian Blake, Laura Cunningham, Dorothy Sanderson, Robin, Sam Ensley, Will Dixon, Alica Happily Married To The Cows, Kay, Paula Rhodarmer, Linda Chidress, Diane, Marilyn, Mary Jo, Dawn,  Sam at My Carolina Kitchen, HinTN, Rose C, John, Sherry Whitaker, Sarah Van Nus, Staci Prickett, Vera Guthrie, Lisa Bicknell, Malcolm, Barry, Debora Kerr, Crystal, Sandra Sarafian, Fishing Guy, Georgia, Eva, Toni Hodges, Rechelle, Gerald, Cheryl Soehl, Shirley Owens, Coffeemuses, Joe Penland, Granny Pam, Benny Watt Terry, Hummer, Joe Walker, Farmchick, John Ratterree, Katie Byrd, Tim Rice, Grandpa Ken, Ed Mahaffey, Trinity, Kaye, Sandy K, June in Miss, Nicole at Rare Bird, and Garland Davis.
This month's prize is…us-music by the Blind Pig Gang. The winner gets to pick 10 songs from the music player in the top right of this page-making sure they are by Paul Wilson or The Pressley Girls.
And the winner is…Susie Swanson! Pick out your songs Susie-and email the list to me along with your address-and I'll send a cd over the mountain and down the holler your way.
Don't forget to click on a commenter's name above (all the ones in orange have a website too) and go for a visit, I know you'll be glad you did.
Tipper