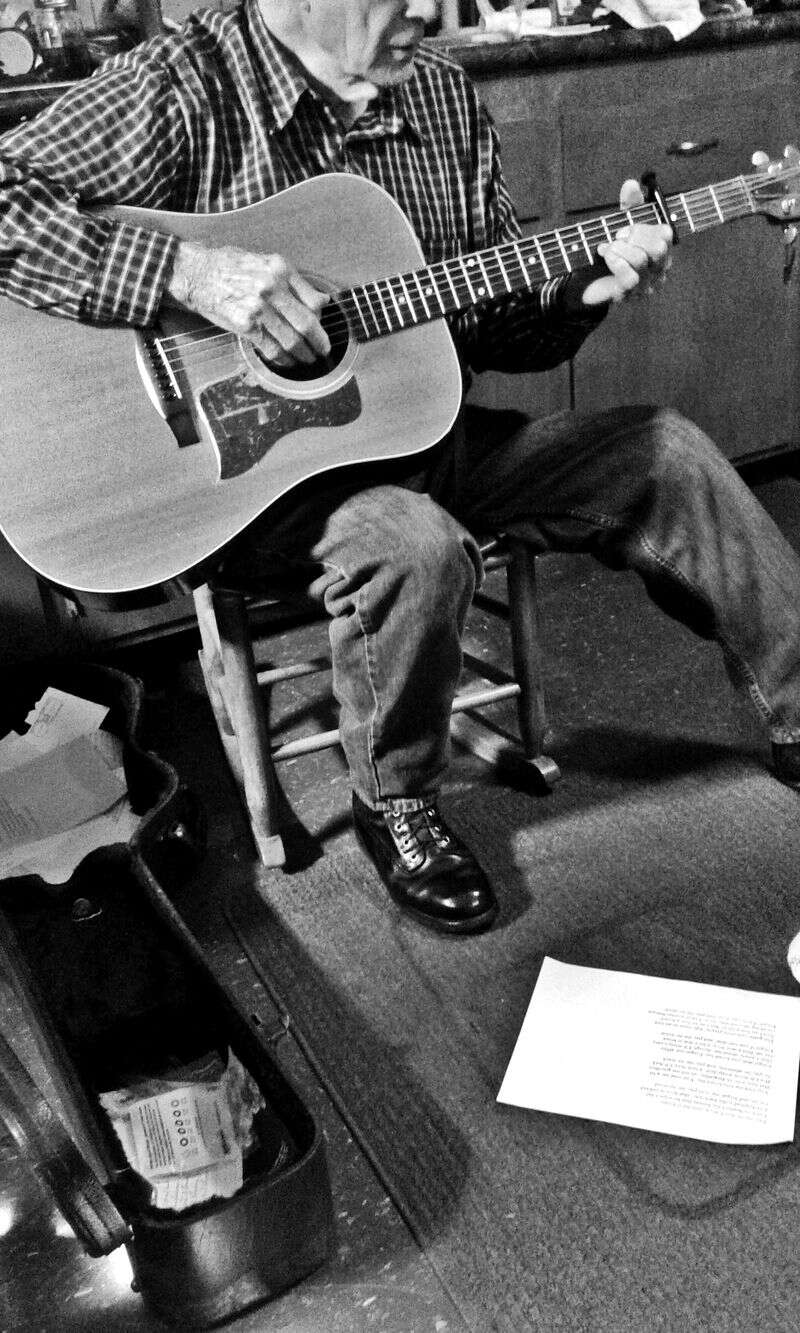 Pap and Paul have been fooling around with the old song Let the Lower Lights be Burning for the last few months. The song was written by Philip P. Bliss.  I've always had a fondness for songs containing the theme of darkness being broken by the comfort of light. Maybe it's because I've been afraid of the darkness before or maybe it's just because the battle between dark and light is one easily recognized by us humans-in both a literal and a spiritual sense.
I found the following quote about Bliss on this website.
"P.P. Bliss One of God's gifts to modern Christian music was Philip Paul Bliss (1838-1876).
A Pennsylvania farm boy who wrote some of the earliest gospel songs to gain wide popularity in both Britain and America, he had little formal music training and minimal schooling. Yet in the short span of 12 years (1864-1876) a devoted heart and a natural sensitivity to common folks inspired "Hold the Fort," "Almost Persuaded," "Let the Lower Lights Be Burning," "Hallelujah! What a Savior!" and the music to "It Is Well with My Soul," among many others.

Evangelist D. L. Moody said of Bliss: "…I loved and admired him. I believe he was raised up of God to write hymns for the Church of Christ in this age, as Charles Wesley was for the church in his day. … In my estimate, he was the most highly honored of God, of any man of his time, as a writer and singer of Gospel Songs, and with all his gifts he was the most humble man I ever knew. I loved him as a brother, and shall cherish his memory…."

Growing up mostly around Rome, in western Pennsylvania, just south of Elmira, New York, the Bliss family was rich in heart, but poor. A hard-scrabble, transient childhood, allowed Philip Bliss few educational opportunities. Early learning the songs of his father, a devout and earnest man who loved to sing aloud, young Philip whistled and sang those same tunes, and occasionally "played" them on crude musical instruments. He did not hear a piano until he was ten. At age 11, he left home to ease the burden on his family, earning his own living in farms and logging camps, fitting in whatever schooling might be possible along the way. His sister remembered the touching scene that day he left home, the sweetly sensitive boy carrying all his clothes wrapped in a handkerchief and tossing his sisters two pennies over his shoulder as he made his way down the lane, not allowing himself to look back in a final farewell."
As I researched the song I quickly discovered Paul and Pap's words are not exactly the same as the original lines penned by Bliss.
A change in lyrics often occurs with songs that are learned by word of mouth and as times change different arrangements of songs are often developed to keep them in use or bring a newness to them.
While Pap and Paul's words might be slightly different there is absolutely nothing wrong with their harmony. The smoothness of their signature two-part harmony really stands out in Let the Lower Lights be Burning.
I hope you enjoyed the song and the history!
Tipper
*Source: http://home.uchicago.edu/~coleman/public_html/lowerlights.html