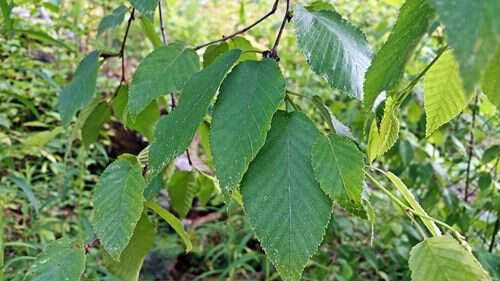 Snacks to Pass the Time – Sidney Saylor Farr
In early June, Mother and Aunt Mossie used to take all the children and go birch-sapping. It was an annual event we looked forward to each spring. Mother always said birch sap was the very best if taken during the first new moon in June. We always looked for a tree that was at least twenty-four inches in diameter-a smaller tree would die if you removed too much bark. (Father always cut the bark and stripped it away in a complete circle around the trees which he wanted to kill in order to clear new ground for a patch of corn.) We carried buckets, spoons, a hatchet or long sharp knife when we set out.
BIRCH-SAPPING
Select a tree at least 24 inches in diameter. Using a hatchet or sharp knife, cut a square or rectangular outline in the bark. After the patch is outlined take a flat knife and insert it under the bark all along the edges. When the piece has been loosened so that you can get your fingers under the edges you can strip it from the tree. Use a large tablespoon to scrape the fiber from the inside of the bark (do this a soon as each piece is taken from the tree). Drop the long strips of sappy fiber into a pail in which you have put clear, sweet, spring water. Getting it into the water quickly will keep the fiber from turning dark. When you have enough for your purposes, add 1/2 cup sugar and let the mixture stand for an hour or so in a cool place. Drain off the liquid and you have a delightful summertime drink. The birch pulp can be eaten also.
"More Than Moonshine" – Sidney Saylor Farr
———————
I've wanted to try this recipe ever since I first read it several years ago, but I haven't managed to get around to it yet. Go here to see a family who does manage to birch-sap every year.
Tipper
Subscribe for FREE and get a daily dose of Appalachia in your inbox