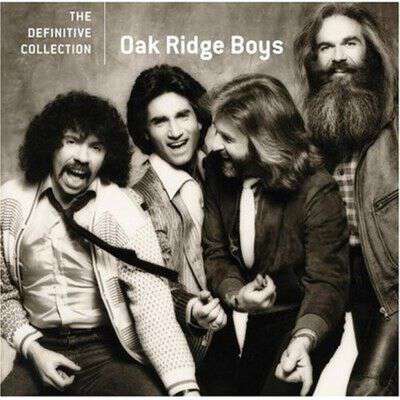 If you're a fan of country music you're most certainly aware of The Oak Ridge Boys and their amazing streak of fame from the late 70s on through the 80s. Just hearing the name of the group takes me back to the old brick building that housed Martins Creek Elementary and a chorus of kids singing Elvira at the top of their lungs-with everyone wanting to do the giddy up oom poppa omm poppa mow mow part.
The Oak Ridge Boys have enjoyed continued popularity. Over the course of their career-they've hit the number one spot on country charts close to 20 times and managed to hit the pop charts as well-pretty impressive if you ask me.
While many people remember the more up beat songs from their repertoire-like Elvira, Come On In, or Bobby Sue-many of the band's hits were more on the ballad side-Fancy Free, Sail Away, and I Guess It Never Hurts to Hurt Sometimes come to mind.
Paul and Pap sing-I Guess it Never Hurts to Hurt Sometimes. Randy VanWarmer penned the song and The Oak Ridge Boys took it to number one in 1984. I remember hearing the song back in the day but I never fully recognized the words for what they are until the Blind Pig Gang began performing the song. Years ago when I heard the song I thought of some dramatic love affair gone wrong but when I hear the song today that's not what I think of at all. When Paul and Pap sing it-I think of loved ones gone on-loved ones we wish we could have kept forever.
Thinking of loved ones we wish we could have kept is especially poignant for us at this time. Friday night we lost a dear dear friend LC Chastain. Maybe some of you knew him too-or maybe you remember reading about him here.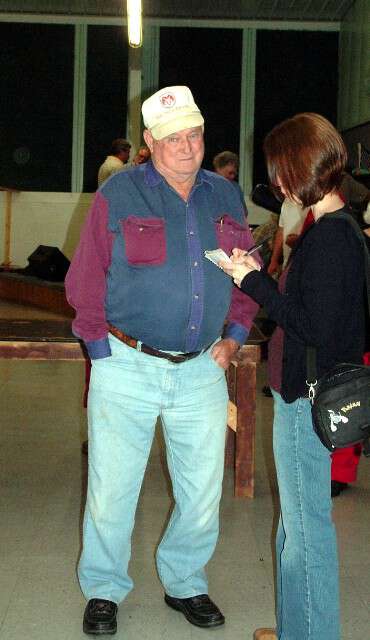 LC Chastain and Tipper-Martins Creek Community Center 2008
LC was my very first Mountain Folk post back in April 2008 when I first started the Blind Pig & the Acorn. As I explained to LC that I wanted to feature him on my website where I celebrate our Appalachian Heritage, I asked him if he had anything to say about Appalachia. LC's reply: "If I didn't live here, I'd be getting here as fast as I could". I think that pretty much sums it up for me too.
LC will be be sorely missed by many. If you'd like to read more about him go here.
Tipper