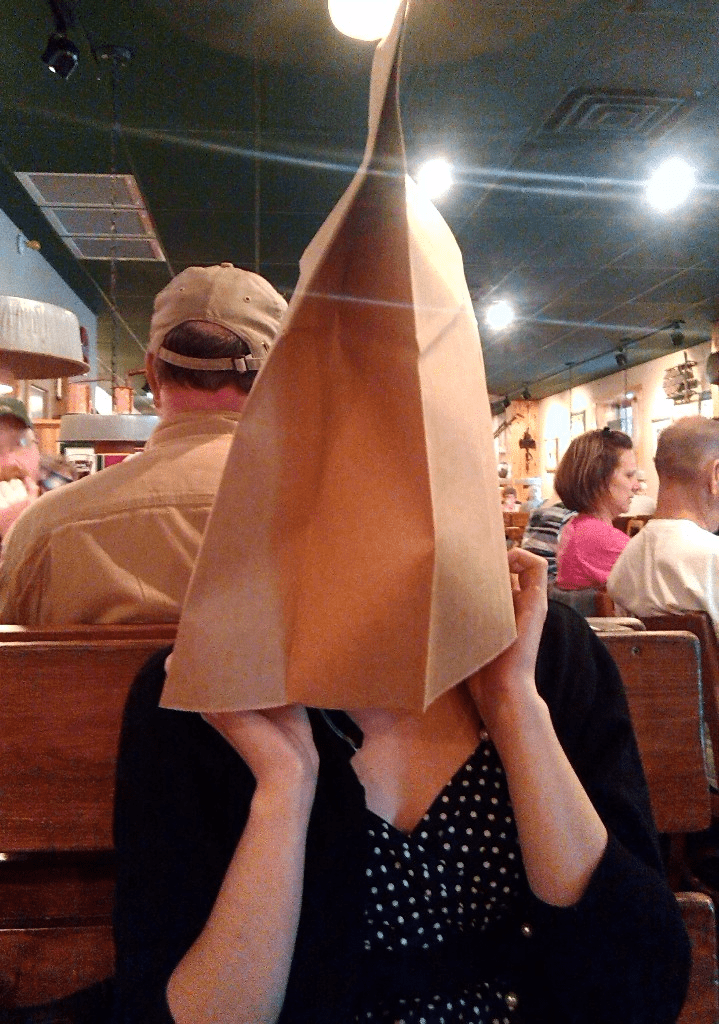 I'm sure all of you know what a poke is-it's a paper bag. I still hear old timers use the word poke in my neck of the woods and a few not so old timers. Example: "Get you a poke off the porch there and go pick you a mess of beans to take home with you."
Not many stores use paper bags these days, but when one comes my way I hoard it like a precious jewel. Who ever thought I'd grow up to see pokes as a priceless commodity?
The Deer Hunter hates those flimsy plastic bags because they tear so easily. I know you can take your own reusable bags to the store, but somehow I'm not that on top of things. At least the stores here do have a recycling bin for when your collection of plastic bags begins to take over.
We use pokes to cover text books, to start fires, to wrap gifts, to line the paths of the garden as a weed deterrent, to carry things from one place to another and as you can see from the photo, sometimes we use them to conceal ourselves in public, well not really only silly teenage girls do that.
Tipper
Appalachia Through My Eyes – A series of photographs from my life in Southern Appalachia.