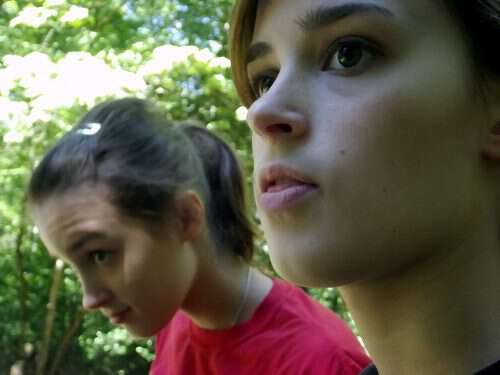 The other day a friend said "Where have my girls been? Haven't seen them around this year. Are they still mean as striped snakes?" I told him the girls were still around and yep they were still mean as striped snakes.
Really-they're not mean at all just slightly mischievous and tough as a pine knot when it comes to taking care of each other or their momma for that matter.
The phrase mean as a striped snake is one I've heard my whole life. In most instances it is said in a teasing manner about a person who is mischievous but not truly evil spirited.
Tipper
Appalachia Through My Eyes – A series of photographs from my life in Southern Appalachia.