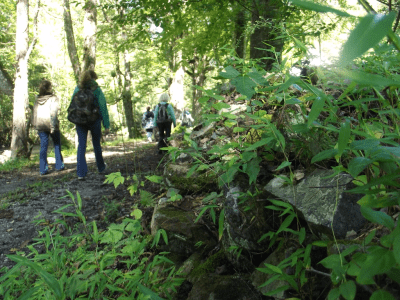 Last weekend, our trip back in the hills, took me and the girls across Fontana Lake to the Hazel Creek area. Details about our main purpose for the trip will come in a later post, but today I wanted to share something else with you.
Sunday was an off day for the usual decoration brigade of nice men who transport families and friends to the various graveyards found throughout the area so that meant we were all walking once the boat let us off. Luckily our trip didn't require us to go very far.
While a few folks set up dinner, a few others, including me and the girls, headed up the road a ways to visit the Proctor Cemetery. We had been there before, but I had forgotten what a beautiful graveyard it is. Like many other mountain graveyards you have to walk up an incline steep as a mule's face to get there, but once you do it's always worth the effort.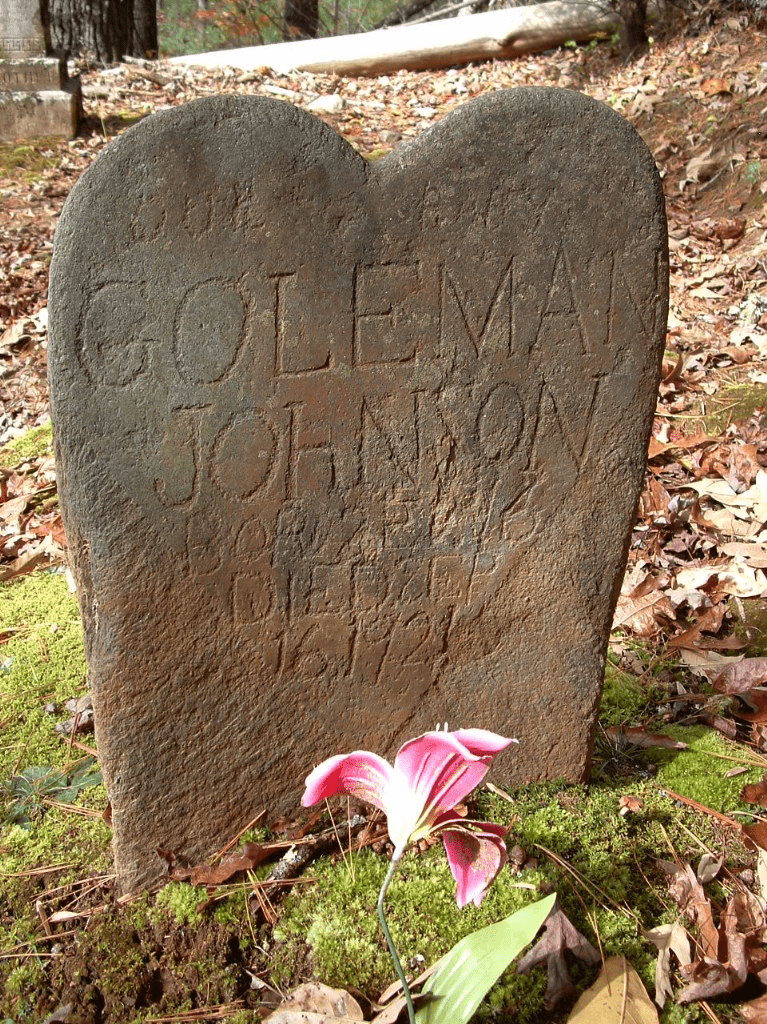 As we wondered through the cemetery and read tombstones I remembered or thought I remembered there was a really neat heart tombstone. I was right. Its almost at the very tip top end of the cemetery.
I didn't remember the name at all just that it was shaped like a heart. The photo above is from the first trip I made since then the North Shore Cemetery Association has placed a newer marker in front of the old one which reads: Jacob Goleman Johnson Born & Died Sept. 16 1921.
Sometimes making a negative of a tombstone photo will make it easier to read when I morphed the photo above I could easily see 'Our Baby' just above Goleman. I didn't see Jacob anywhere on the stone, but I'm guessing the North Shore folks were going by census records and personal knowledge.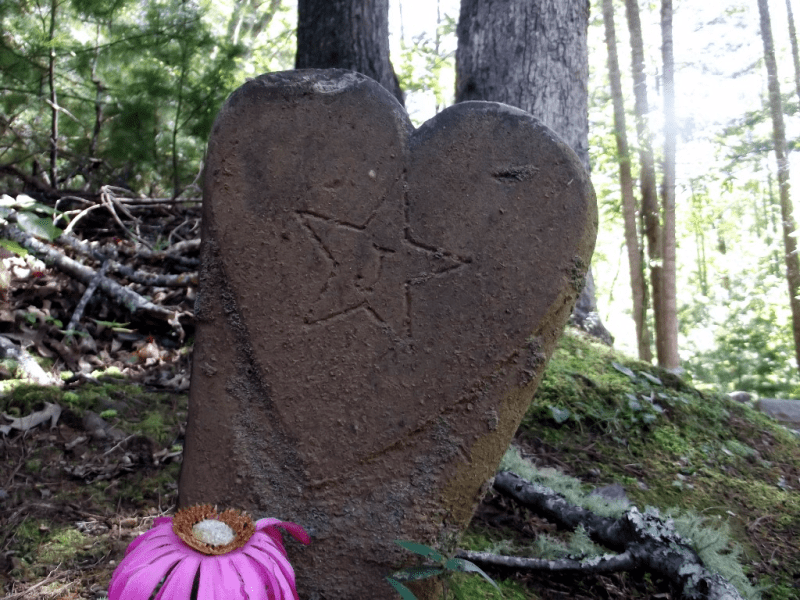 I don't think I noticed the foot stone the first time I was there, at least I didn't take any photos of it if I did. Sunday I noticed it is another heart with a star enclosing the letter J.
I've pondered the two stones since last week. Right off I noticed the date September 16 was coming up fast. I also thought of the love that went into making the stones, no easy task when you're starting with a rock and most likely using nothing but a hammer and chisel.
I tried to explain my thoughts to Chatter. "Not to sound mean," I said, "but in those days loosing a babe on the same day it was born was quite common. Not that it hurt any less, but it was almost expected to loose at least one child. Yet the parents of Goleman Johnson seem to have taken extra pains with his burial."
I imagine it took someone, maybe the father himself, a good long time to carve the stones. I imagine it was an emotional day when they were finally placed. A sad sad day, but hopefully a day they felt they had done right by Jacob Goleman even though he had left them much much too soon.
Tipper