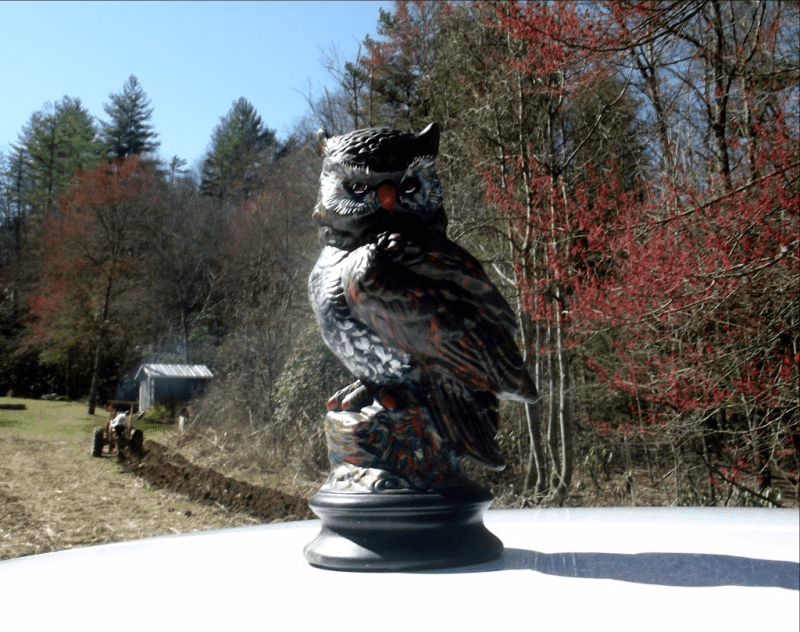 Last Saturday morning when I got down to Pap's big garden the first thing I noticed was an owl sitting on the hood of my older brother Steve's truck. It's his work truck and he parks it near the garden on weekends to have more room in his driveway. As soon as I seen the owl I thought now that's a picture I need to take.
I didn't ask him, but I'm positive Steve put the fake owl there to scare off the birds who've become enamored by their reflection in his truck mirrors. The birds see themselves in his large side mirrors then preen and peck always leaving a mess behind.
The plastic owl has been around a good long while, it usually sits on an old basketball goal near Steve's house. I'm not sure what it scares off there-maybe the same birds.
I started writing this post intending to write something silly about the owl because it's sorta kooky to sit a fake owl on your truck hood.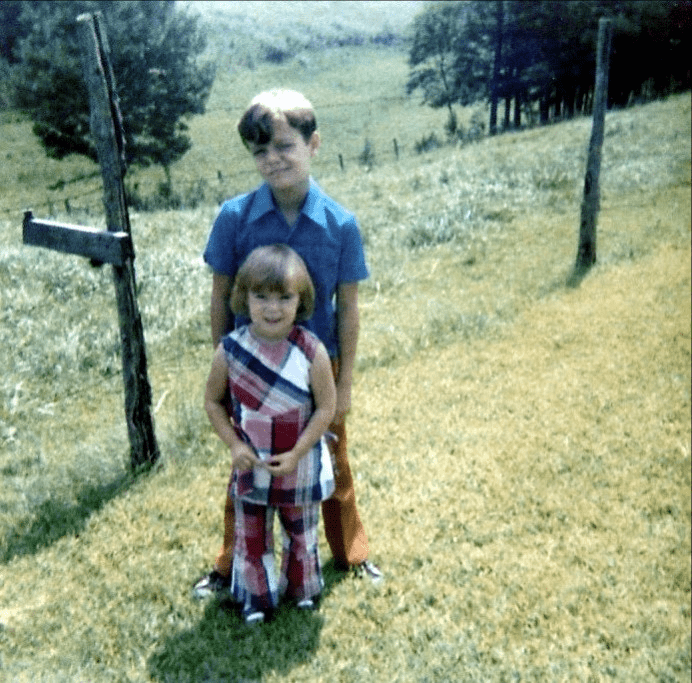 Steve and Tipper – 1970 something
Steve is 5 years older than me and I'm 4 years older than Paul. It seems like Steve has always been an adult. He seemed like he was born knowing how to maneuver through this world while Paul and I floundered along this way and that before finally finding our groove.
I think one of the reasons Steve made it easily through the pitfalls of growing up is he has never cared what people thought of him. He was born with a practical nature that over rules any sort of peer pressure he might have ever felt.
Steve sees a problem and decides how to fix it, then he goes about solving the problem in as direct manner as you've ever seen with never a thought to people like me who would poke fun of his fake owl.
I can just hear him say "Well it works don't it?"
Tipper
Appalachia Through My Eyes – A series of photographs from my life in Southern Appalachia.