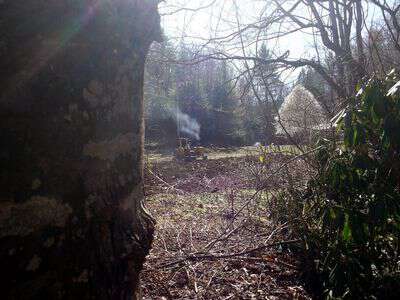 Chitter was out gallivanting on Saturday. So she missed out on all the hurried work that took place when we cleared Pap's garden off. She missed out on some of the fun too.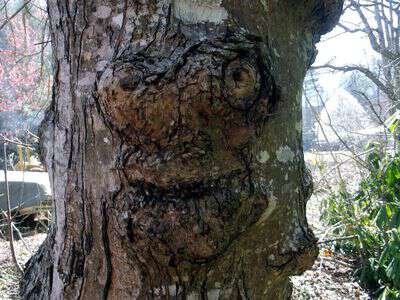 Like the face we found on a tree near the creek.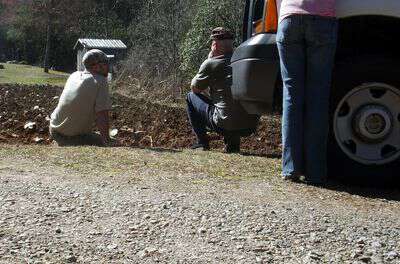 She missed the latest news-brought to us by Uncle Steve and The Deer Hunter.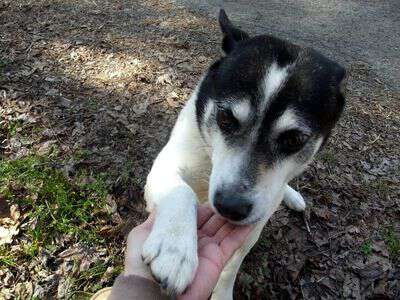 She missed the always comical antics of Wild Bill.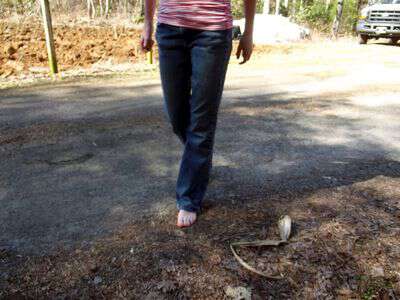 But most of all she missed walking in a fresh plowed field. The tractor hadn't even made 2 lengths of the field before Chatter started asking if she could walk in the garden barefoot once he was finished.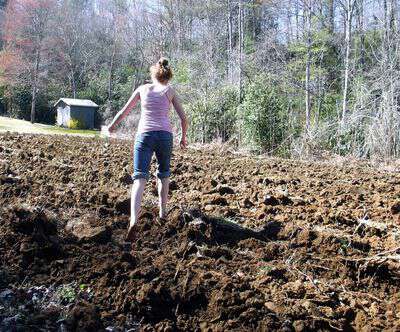 By the time the tractor was finished plowing and talking between the men had commenced-the boots had been shucked and the cell phone forgotten-at least for a while.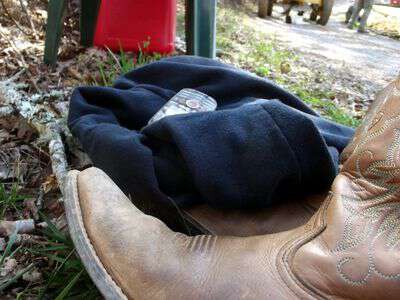 And off she went to feel the cold dirt between her toes and see what treasures the plow had unearthed.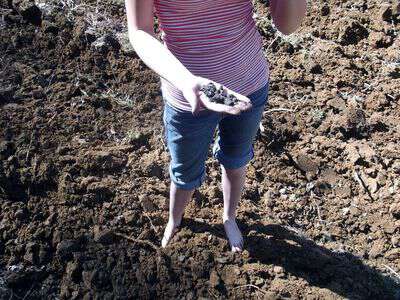 She came back to show me her finds-like the black as coal dirt she found.
Some kind of squiggly grub worm.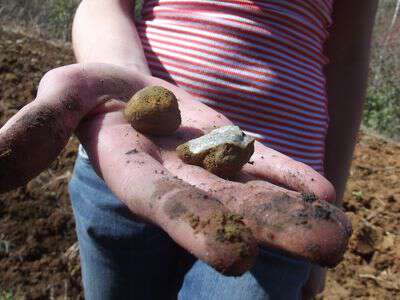 And 2 interesting rocks-one was round and smooth-Chatter wondered if it was an Indian artifact-but it was just a creek rock.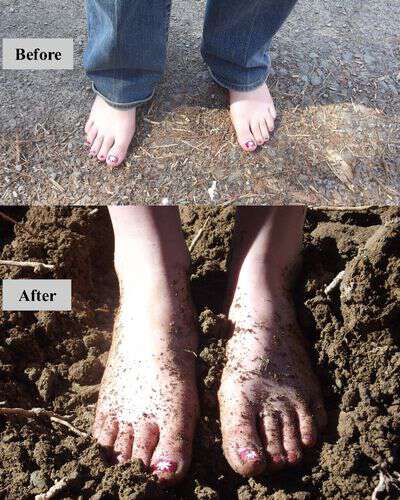 Chatter sent her sister a picture of her feet-so she'd know what she was missing out on. I think it's only fair that Chatter got to walk in the garden first. Some of you may remember-last year when the garden was plowed Chatter had been sick and I wouldn't let her get in it-even though she was feeling better.
So last year was Chitter's chance to run through the garden while we all watched-this year was Chatter's.
Tipper