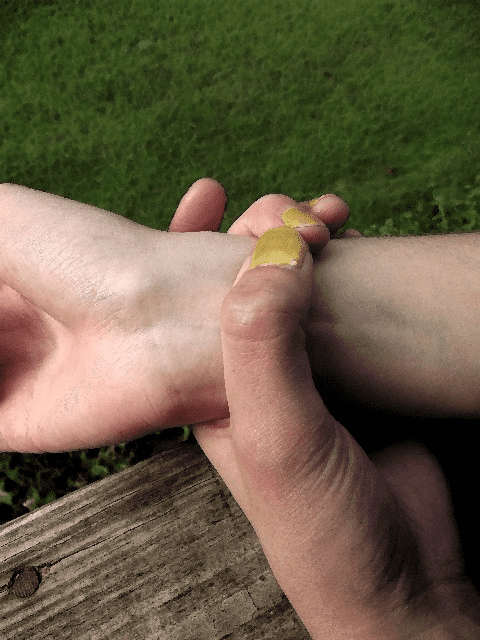 Grasp your wrist-seeing if you can touch your thumb and middle finger together. Move your hand up slightly towards your elbow and see if you can still touch your middle finger and your thumb together. Ever how many times you can completely surround your wrist (or a friend's wrist) with your finger and thumb equals how many children the person will have. At least that's what I learned as a child.
Holding onto Chitter's small wrist reminded me of this old piece of folklore from my childhood. Wondering if girls were still grasping each others wrists in anticipation of their future children I asked around to see-seems this bit of folklore is still alive and well in my part of Appalachia. How about where you live?
Tipper
Appalachia Through My Eyes – A series of photographs from my life in Southern Appalachia.