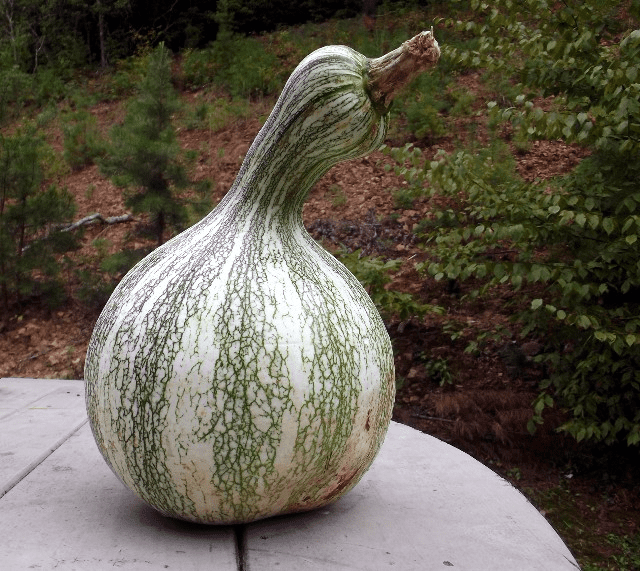 A few weeks ago Granny got some Cushaw squash and she gave one to me. I said how do you cook it? She said the gentleman she got them from told her his Grandma boiled it with brown sugar.
I set it on my kitchen counter and wished I had a real recipe to use. The Deer Hunter mentioned the cushaw to his friends at work and they said they'd heard of curshaws but had never heard of a cushaw. The Deer Hunter's friend's method of cooking their "curshaws" was similar to what Granny had been told.
Deciding I was going to cook that thing no matter what it was called I consulted my Appalachian Home Cooking book written by Mark F. Sohn. The first thing I noticed- Sohn calls it a Cushaw-which is apparently the correct name for the squash.
Sohn gives this short description of his recipe Cushaw Casserole:
Here, the squash is sweetened with brown sugar, but mountain cooks also use other sweeteners including sorghum syrup, molasses, maple syrup, honey, brown sugar twin or even granulated sugar.
Ingredients
4 pounds fresh cushaw squash
2 cups water
1 cup brown sugar
2 teaspoons salt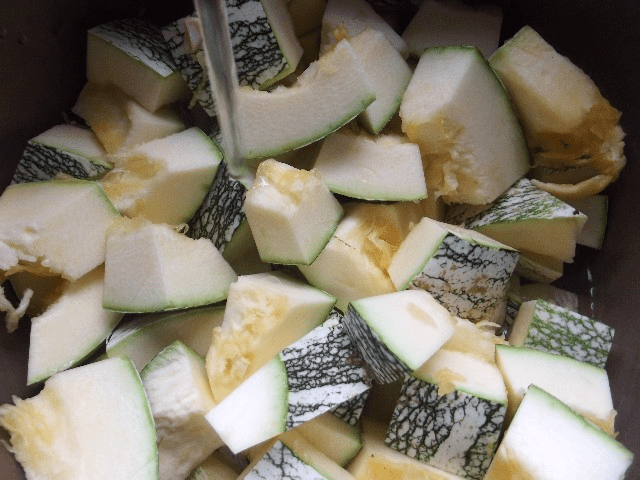 *Halve the cushaw-remove the seeds-and cut the squash into small cubes. Place cubes in a stock pot and cover with water. Cook cubes until they are soft about 30 minutes. Drain the cubes and allow them to cool.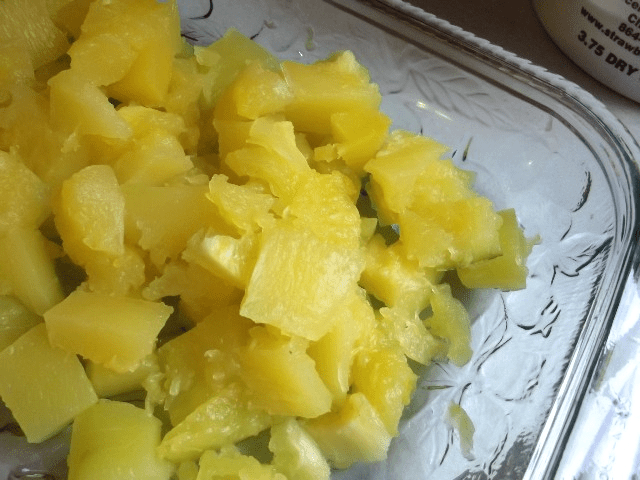 *After the cubes are cooled remove the skin from them and lay them in a baking dish. Mash the cubed squash with a fork and sprinkle the brown sugar and salt on top. (I only had about 2 pounds of cushaw so I didn't use as much brown sugar or salt as the recipe called for-I'm not sure I even used half the amount called for-I just kind of eyeballed it)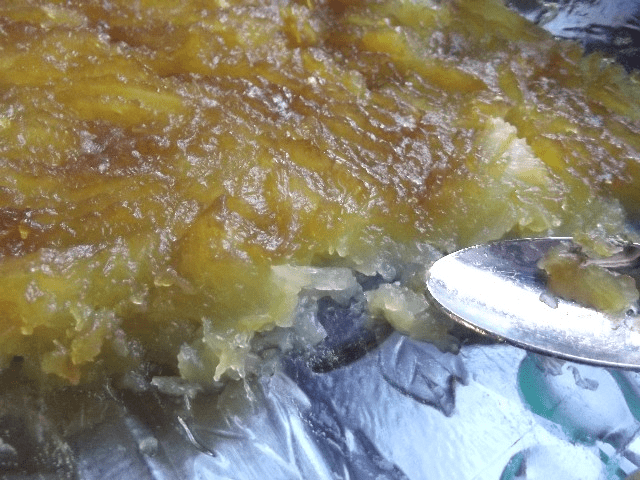 *Bake at 350 degrees for 30 minutes or until the sugar is completely melted.
Tipper
Subscribe for FREE and get a daily dose of Appalachia in your inbox