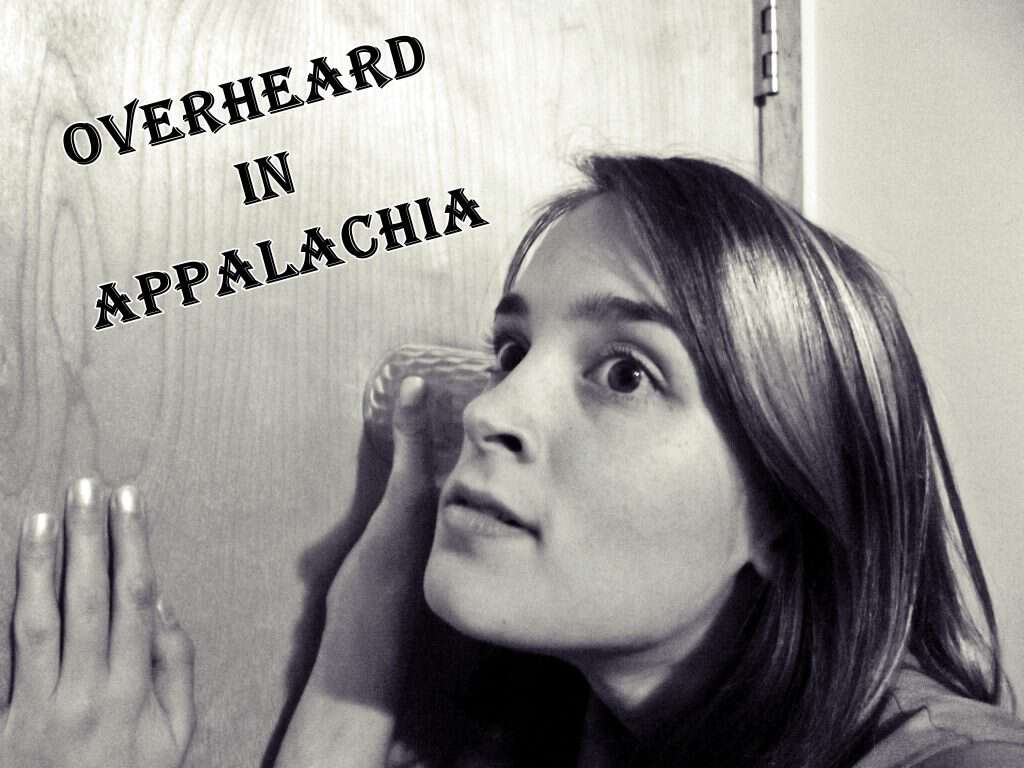 I'm an eavesdropper. Ever since I was a kid I loved to listen to snippets of conversation and let my imagination run wild with the phrases I hear.
Sometimes we get hung up on the major milestones of life, but the older I get I see clearly the things that matter most are the day to day rhythms of life, things like: getting the kids up for school every day, tucking them in every night; drinking coffee every morning, sitting down to supper every evening; planting the garden each year, laying the garden to rest every fall; the anticipation of the Thanksgiving Christmas season each year, and the relief January brings once the celebrations are all over.
I was thinking about those small details of life the other day as I simultaneously thought of a few snippets of conversation I recently overheard. Then I got a brilliant idea-at least it seemed like it was brilliant at the time-who knows if it really is.
I'm forever eager to share real life in Appalachia with the world at large through the Blind Pig & the Acorn. So my brilliant idea is to share the interesting snippets of conversation I overhear as part of a new blog series titled: Overheard.
I would never share something embarrassing or harmful-but sharing the interesting things I overhear would be a recorded history of real life conversations taking place in Southern Appalachia in this day and time.
Only time will tell if my idea is worthwhile or not-but just in case it might be-stick around for future posts from the series Overheard.
Tipper