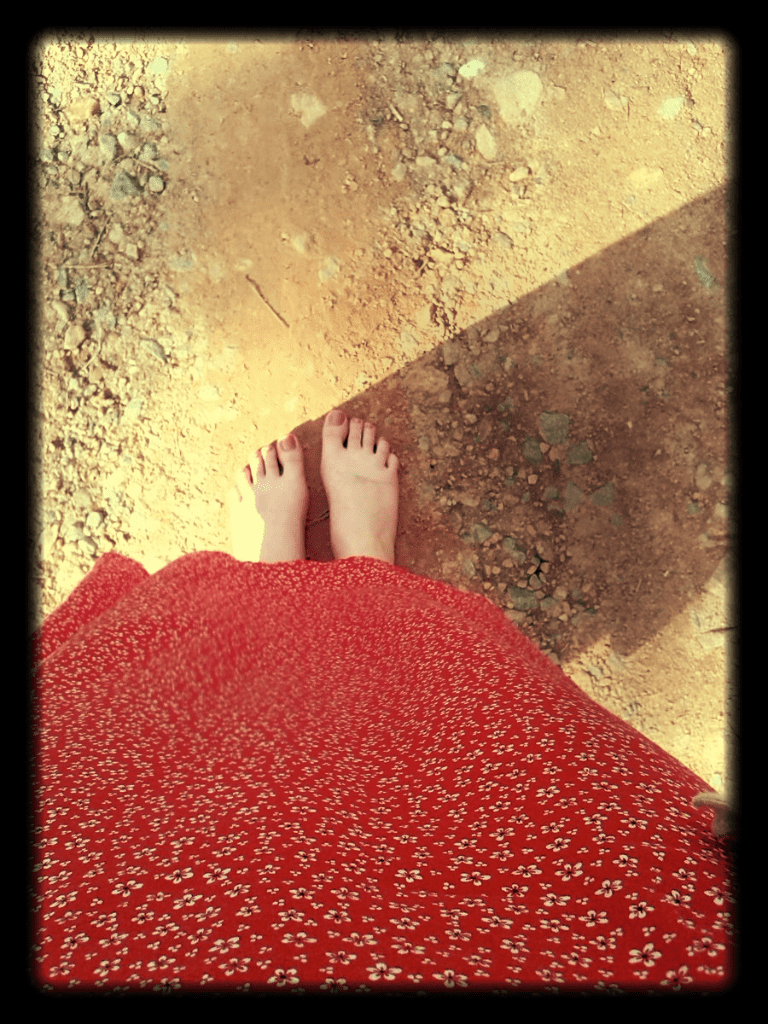 barefoot, barefooted adjective
1939 Hall Coll. Copeland Creek TN I've waded the snow knee-deep just as barefooted as I ever come into the world. (Margaret Patton) 1976 GSMNP-113:8 I went barefooted all winter. 1996 Montgomery Coll. barefoot (Brown, Ellis Jones, Norris, Shields); barefooted (Adams, Brewer, Bush, Cardwell).
~Dictionary of Smoky Mountain English
—————-
I don't go barefooted as much as I did in my younger days. Chatter goes barefooted more than Chitter and I find myself telling her to put her shoes on before she steps on something and hurts her foot…something I never thought about when I was a kid running around without my shoes on.
I especially like how the dictionary verifies the use of each phrase by listing a few names. My name would be in the barefooted column as that's the term I use to describe shoe-less feet 99% of the time. Which column would your name be in?
Tipper
Appalachia Through My Eyes – A series of photographs from my life in Southern Appalachia.